Artist Maia Weinstock has created a set of Legos celebrating the four women who have served on the Supreme Court–Sandra Day O'Connor, Ruth Bader Ginsburg, Sonia Sotomayor and Elena Kagan–and they are very cool. The only downside is that they are not available to preorder for the upcoming holiday season.
As MSNBC points out, Weinstock made the Legos to celebrate International Women's Day, and she's done this before with women like Sally Ride.
"This set of custom-designed LEGO minifigures, U.S. Supreme Court replica, and SCOTUS library/study aims to celebrate the accomplishments of women in the legal realm, and to encourage girls and women to work toward high positions in the U.S. judicial system," she wrote on her website.
She has some bad news though.
G/O Media may get a commission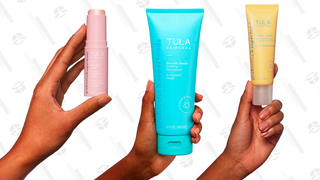 Image via Maya Weinstock/Flickr