Jimmy Breslin, one of the most towering figures in New York City journalism, died on Sunday in his Manhattan home. He was 88. His death was confirmed by his wife, Ronnie Eldridge, who said that he'd been recovering from pneumonia.

Breslin's career spanned several decades, and his particular brand of narrative reporting inspired scores of copycats, none of whom ever successfully replicated his distinctive style. He gave voice to the poor and disenfranchised, and found his sources not in the winners of the game, but the losers.
When it came to covering the funeral of President John F. Kennedy, Breslin tracked down the gravedigger. When John Lennon was killed in 1980, Breslin framed his story from the perspective of a beat cop, a Beatles fan who helped lift the fatally wounded musician into a patrol car. His reporting spoke truth to power; his sensibility steering him from the clamor of a press scrum to find the untold story buried at the margins. From the Washington Post:
In 1976, amid rampant decay and fiscal chaos in New York, Mr. Breslin's debut column in the tabloid Daily News focused on a barely noticed street murder in Brooklyn. He saw the whole of the city's epic dysfunction in the death of one teenager, shot by a mugger, and in the toil of a weary detective named Ruger:

Politicians attend dinners at hotels with contractors. Bankers discuss interest rates at lunch. Harold Ruger goes into a manila folder on his desk and takes out a picture of Allen Burnett, a young face covered with blood staring from a morgue table. In Allen Burnett's hand there is a piece of the veins of the city of New York.
He was motivated, like all good reporters, by fiery anger over daily injustice, proclaiming once that "rage is the only quality which has kept me, or anybody I have ever studied, writing columns for newspapers." Breslin wrote for himself, saying in a 2012 interview that he was the only reader he cared about:
"I didn't care about anybody else. If I thought it was humorous, if it made me smile, I put it in. I wrote it in the paper and didn't care what anyone thought."
G/O Media may get a commission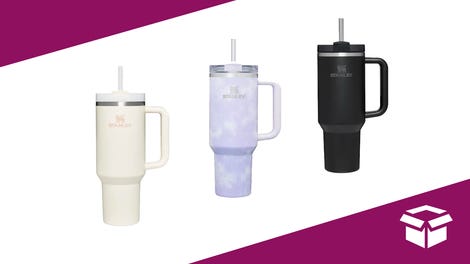 Up to 45% off
Stanley Cup Sale
His lack of concern for the opinions of others had a tendency to backfire. In 1990, he was suspended from his job at Newsday for going on a racist rant about a Korean-American reporter who called out one of his columns as being sexist.
Breslin's last piece—an excerpt from his unfinished biographical novel—appeared in the Daily Beast last year.
His doctor, William Cole, told the New York Daily News that Breslin was hospitalized with pneumonia last Wednesday, but was released after one night. But until the moment of his death, age seemed to do nothing to wear away the characteristic brashness that defined him and his work:
"He was somewhat debilitated," Cole said of Breslin's last years, "but he was still the same old Jimmy Breslin right up until the end: Cantankerous, difficult, funny, opinionated. And he was writing."