A lawsuit against an Illinois car dealership took a strange turn recently, when the defendant's lawyer complained about a "large breasted woman" in the courtroom.
The motion below is making the rounds of Chicago-area law listservs. It considers a suit before the First Municipal District Circuit Court of Cook County, Illinois:

MOTION IN LIMINE
(Presence of Plaintiff's Counsel's Companion at Counsel's Table at Trial).

Now Comes your Defendant, Exotic Motors, by and through their attorneys, Gauthier & Gooch, and as for their Motion as aforesaid states to the Court as follows:

1. That Defendant's counsel is anecdotally familiar with the tactics and theatrics of Plaintiff's counsel, [redacted]. Such behavior includes having a large breasted woman sit next to him at counsel's table during the course of the trial. There is no evidence whatsoever that this woman has any legal training whatsoever, and the sole purpose of her presence at Plaintiff's Counsel's table is to draw the attention of the jury away from the relevant proceedings before this court, obviously prejudicing the Defendant's in this or any other cause. Until it is shown that this woman has any sort of legal background, she should be required to sit in the gallery with the rest of the spectators and be barred from sitting at counsel's table during the course of this trial.
When I called Gauthier & Gooch, an employee there confirmed that attorney Thomas W. Gooch III had authored the motion and dictated it to her. She could not confirm that it was formally filed — instead, she thought it might have been simply handed to the plaintiff's counsel. She also couldn't provide me with any details of the case. Exotic Motors declined to comment. However, I did reach Dmitry Feofanov, the attorney for the plaintiff. He sent me his client's initial complaint against Exotic Motors, the basics of which are the following:
1. On November 21, 2009, Plaintiffs bought a 2005 Cadillac CTS from Defendant
Exotic Motors, for $13,500.00, cash.

2. As part of the transaction, Defendant gave Plaintiffs an express written warranty,
which stated: "Exotic Motors will fix following items. Handbrake, Moldings, Ceelings [sic],
Battery."

3. The car broke almost immediately after the purchase.

4. Plaintiffs asked Defendant to repair the car under the warranty, but Defendant
refused.
G/O Media may get a commission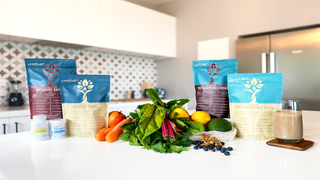 The plaintiffs are suing for "diminution of value of 50%, aggravation and inconvenience, loss of use, court costs, and attorney fees." And as for the "large breasted woman," Feofanov sent along his official response to the motion, which you can see at left.
The important part: Feofanov says the woman in question is his paralegal assistant, who has been paid as a paralegal by two different courts (he sent me documentation of this as well). His response also requests that the defendants' attorney reimburse the plaintiffs for fees associated with the motion, because it was without merit. He explains,
a) Plantiffs' paralegal is clearly qualified for the work she performs before and during trials, and there is no reason to believe that her appearance at Plaintiffs' table will have any detrimental effect on Defendants' presentation of its case to a jury; and b) Defendant's motion does not cite any existing law or make any good-faith legal argument for the proposition that a woman may be barred from a counsel's table at a jury trial because she is "large breasted."
We've contacted Gauthier & Gooch again to see if they'd like to comment further on the issue, but for now, the "large breasted woman" motion seems like one of the strangest — and possibly most sexist — legal endeavors we've ever heard of.
Image via Mikael Damkier/Shutterstock.com