Last Friday, the mothers of three transgender teenagers in Ohio filed a federal lawsuit against a county judge who they charge has a "disturbing pattern and practice" of refusing to allow transgender minors to legally change their names.
Last month, The Daily Beast shared the story of what happened when one of those teenagers, 15-year-old Elliott Whitaker, went before Judge Joseph Kirby, a probate and juvenile court justice in Warren County, to request a legal name change:
"We got in there and it was like an interrogation," Elliott told The Daily Beast.

Judge Joseph Kirby of Warren County, Ohio, the family says, asked "uncomfortable" and "irrelevant" questions about Elliott's transition and his hormone therapy. Kirby even brought up Caitlyn Jenner, whom he referred to using Jenner's previous name.

"Oh, it was surreal," Elliott's mother, Leigh, told The Daily Beast.

Judge Kirby did not rubber-stamp the name change, instead making the family wait for a written decision. Leigh saw the judge's answer coming, telling The Daily Beast that she "could tell [the hearing] was going badly" and that she was "pretty sure by the end of it that he was going to say no." That prediction came true.
The other two teenagers included in the lawsuit have yet to appear before Kirby, but both are concerned that they will be similarly denied; one has a hearing in mid-August, and the other has yet to submit his name change petition but plans to do so. The lawsuit notes that in addition to turning down the request of Elliott Whitaker, Kirby also denied the petitions of two other transgender teenagers earlier this year.
It sure seems like Joseph Kirby is a transphobic fuck. According to the Whitaker family, not only did he consistently misgender Elliott in his three-page decision denying the teenager's request, Kirby also seemed to be overly fixated on the details about his hormone treatments and other personal information, such as which restroom or locker room Elliott uses at his high school. Writing that the 15-year-old "lacks the age, maturity, knowledge, and stability to make this decision," he then told the teenager to come back once he was an adult.
G/O Media may get a commission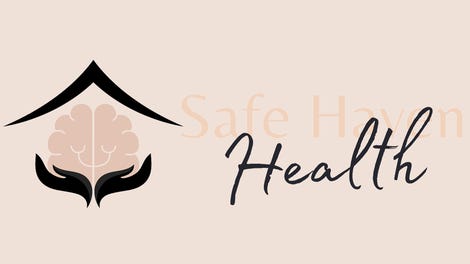 Addiction counseling
Safe Haven Health
Joshua Langdon, the attorney for the three families, told the AP that Kirby's record is a violation of his clients' constitutional rights and actively harmful to their wellbeing. "Forcing children to wait until they're 18 to change their names increases their risk of being outed and bullied," he said, "having violence perpetrated against them and having depressive symptoms."
Meanwhile, Elliott Whitaker continues to wait. "It's just going to be more waiting for it, like always," he told The Daily Beast. "I'm pretty much used to having to persevere."