A new federal lawsuit alleges that Mergermarket, a respected financial news and data company, is a "boy's club," rife with blatant and aggressive sexual harassment. The two women who filed suit say male employees circulated a "hot list" of the company's most fuckable women and that unwanted sexual touching at company parties by male employees in the sales department was commonplace. Speaking on conditions of anonymity, several current and former female employees told Jezebel they had experienced similar harassment during their time there; one told us that life on the "hot list" made working at Mergermarket unbearable.
While it's only been lightly mentioned in the media, the world of financial journalism has been buzzing with whispered gossip about the lawsuit, filed by Valeria Girimonte and Flavia Santana, two former sales employees at Mergermarket. The women, who are both Latina, are alleging that they were held back and discriminated against at the company because of their gender and their ethnicity. (Mergermarket strongly denies the allegations, calling the suit a "transparent ploy" and pointing out that the women went on to found a competing business.)
Mergermarket produces four main trade publications for people working in finance and law: besides Mergermarket, there's Debtwire, Biopharm Insight, and DealReporter. Mergermarket is also the first job for many young journalists getting into finance reporting; one person we spoke to likened it to a "farm league" for big-deal publications. Many people in both sales and editorial have gone on to work at the world's largest financial news sources, places like Forbes and the Wall Street Journal. (Full disclosure: a former Mergermarket employee currently works at Gawker Media, Jezebel's parent company. His spouse is still employed by Mergermarket. Neither of them were interviewed for or are quoted in this story in any form.)
Between 2006 and 2013, when all of the allegations in the lawsuit took place, Mergermarket was owned by the Financial Times Times group, one of the oldest and largest financial newspapers in the world. FT sold the company in 2013 to a private equity group, BC Partners, and did not respond to a request for comment on this story.
Santana and Girimonte allege that Mergermarket was also a viciously hostile work environment for women. In the complaint, which you can read in full below, Girimonte says that she and Jonathan Reed, a managing director at the company and her direct supervisor, were in a sexual relationship that began a few months after she was hired to work in sales at Debtwire. After the relationship ended, the complaint alleges, "Reed became increasingly critical of Girimonte's performance," telling her she wasn't "cut out" to be a sales person.
G/O Media may get a commission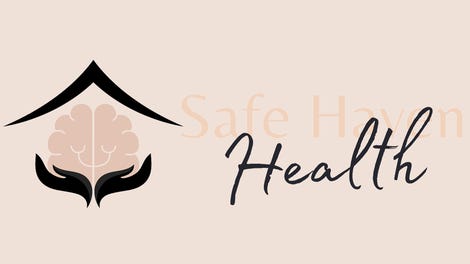 Addiction counseling
Safe Haven Health
Girimonte says that she reluctantly agreed to transfer to a research position from sales, taking a pay cut along the way. She claims that it was part of Mergermarket's corporate culture, "where male supervisors regularly pursued romantic relationships with their female subordinates and were shielded from any resulting consequence." The complaint also alleges that Mergermarket "had a practice of transferring female employees" after their relationships with their male supervisors ended.
Girimonte says she didn't complain, both because she feared retribution from Reed and because she believed from talking to other coworkers that relationships between supervisors and subordinates were "condoned, if not encouraged."
Santana, the other plaintiff, says in the complaint that she was hired the year after Girimonte to work as the sales director for the company's Latin America division. She alleges that Reed soon began making comments on her looks and remarking, the lawsuit says, "on the size of her breasts." The lawsuit adds that when she received positive feedback from clients, Reed told her it was "because of her looks," not her performance.
Santana alleges that she and Reed began an "intermittent affair" between 2011 and 2012, and that she was uncomfortable saying no to his advances because of his position as her boss. At the same time, Santana claims, Reed "singled her out for professional scrutiny," criticizing her, for example, for being too outspoken at meetings. She says that he began pressuring her to quit in mid-2011, telling her she'd be better off, the suit says, "in a smaller work environment."
Both women in the lawsuit also allege that they were discriminated against for being Latina, saying they were paid less and that their superiors cracked jokes about their accents.
Santana alleges that Reed continued to "pressure her for sexual favors" after their affair ended in 2012, asking her to show more cleavage, "spread her legs" for him and telling her he couldn't talk to her "because she aroused him too much."
The suit adds:
Reed often became intoxicated and touched Santana inappropriately. Mergermarket staff were expected to attend company parties, during which they were pressured to drink excessively. Employees that did not drink were labeled as "no fun," and alienated within the office. Male employees were given license to sexually harass female coworkers at these events. On several occasions, Reed insisting on kissing Santana goodbye on the cheek but intentionally missed and kissed her mouth instead.
There are two large company parties each year at Mergermarket, a holiday party in the winter and a pool party in the summer. Several female employees in both sales and editorial told Jezebel they too were sexually harassed at those parties. (Every current and former employee, even those supportive of the company, spoke to Jezebel only if their names and other identifying details would be withheld. Everyone quoted worked at the company within the last seven years, and most far more recently than that.)
"At these parties, there was a lot of debauchery and a lot of drug use," says a former female employee, whom we'll call Sarah. "A lot of inappropriate behaviors, like touching and kissing and fondling. Most definitely some of it was unwanted and unsolicited. I can't speak for everyone, but from what I saw I think a great deal of it was unwanted."
Another former employee, whom we'll call Nina, said she was sexually harassed at company parties "multiple times."
"Someone would try to kiss me and you'd have to forcibly push them off," she says. "It happened half a dozen times at least." The reaction from her bosses, she says, was to dismiss what had happened as no big deal. "It wasn't like, 'That person needs to get punished,' it was like, aren't our parties so much fun?"
They aren't just "fun," several female employees allege, but required.
"It is important to be present at the parties," says a current female employee, "Brooke." She adds, "It's not just women who feel that way, it's men as well." A former female editor told her that "visibility" at company events was an important part of her success, she says.
Brooke, too, says she was groped at a company party in 2012. A sales employee grabbed her butt, she says. "He tried to do it in a sneaky, disgusting way."
Brooke says she didn't complain about the incident: 'I didn't make a complaint. I just gave him a dirty look. I was more taken aback that it was an employee in a work environment."
Sarah alleges that Mergermarket's CEO, Hamilton Mathews, "set the tone" for the company as being the kind of place where partying was important to advance professionally.
"If there was a promotion coming up, you might not get it," she remembers. "If pay raises were coming out, it might be a factor. Not the only factor but I'm sure it would be factored in. To succeed at Mergermarket you had to party with upper management. You had to be seen as a partier, someone who was kind of in the club, so to speak."
The suit alleges that male employees, including some high-ranking ones, also behaved inappropriately towards women in the office, circulating a "hot list" that "ranked the attractiveness of female colleagues."
Both Sarah and Nina say they believe the list existed, and that they learned they were on it from male colleagues. Once she achieved that dubious honor, Nina adds, her work environment went sharply downhill.
"It was really difficult to be taken seriously," she explains. "The content that we write is highly technical and really difficult. There's a ton of very smart people that write there. And I think the moment that you were seen as not intelligent—pretty, dumb, whatever constitutes being hot in those mens' eyes—that was what they saw you for. Not your work. No matter how good your work was." She calls the list "a huge part of why I left."
Sarah says the whole company had the feel of a frat house crossed with the very young, male-dominated start-up company it once was, from the hot list to the party groping to the distinct lack of an HR department.
Several people interviewed for this story say that for years, there was no dedicated human resources department, but a single person who would come in from Pearson, Mergermarket's former parent company. (More recently, the company has hired its own HR department.)
"I don't think they ever really grew up, to be honest," Sarah says.
Mergermarket strongly denies the allegations in the lawsuit, writing in a statement to Jezebel:
This is a transparent ploy by two former disgruntled employees who have set up a rival service. We have strict policies in place which prohibit discrimination of any kind.

A current male employee who's been at the company for many years agrees.
"It's all complete, complete bullshit. It's just outright sad," he tells Jezebel. "I've been at this company for a long time. I've seen everyone being taken care of so, so well. Like no other company I've ever worked at. On the day you start in the US, you get fully paid vacation. It's so flexible. You can dress however you want. All of our [benefit] plans are excellent. People get rewarded well with great bonuses and opportunities. There's nothing bad that can be said about this company. What they've alleged is shocking."
He called the allegations of groping "just laughable, to tell you the truth," adding that he'd been to many of the parties described in the lawsuit. "I have never seen anyone grope anyone." The allegations, he said, are "outrageous and painful for friends they had here. This is absolutely tragic and unwarranted." The employee, who said he was at one time a friend of the plaintiffs, said he was puzzled that the women had filed the lawsuit under their married names, not what he called "their recognized names."
"Why not be fully transparent if you're going this route?" he added.
Girimonte and Santana both say in the lawsuit they were pressured to quit, and that Mergermarket then threatened to sue Girimonte for breach of contract. They went on to found a competing financial information company, REDD Intelligence. They're asking for a trial by jury, as well as back wages, as well as compensatory damages for "emotional pain, distress and loss of reputation." (A spokesperson for REDD declined to make them available for comment on the suit.)
Another current male employee who hadn't heard about the lawsuit before he was contacted by Jezebel expressed surprise at the alleged groping at company parties.
"I've never seen anything like that at the parties," he told us. "People get drunk, which is pretty standard. There's a lot of dancing. It's very consensual. It all gets photographed and sent out. There's nothing illicit." But, he adds, "It's not like I'm everywhere all at once. They're a couple hours and I'm not all over the place. But I've never seen sexual harassment."
It's also worth noting that another female editorial employee who left in 2005 expressed extreme surprise at the allegations about the culture of the company. In her time, she says, " It was a small company that was a lot of fun. We did all party together, but they were pretty tame." She praised the founder of the company and her editors, saying they were "really supportive."
Wall Street, the former employee points out, is already a pretty sexist place. Two women who filed suit in 2014 against former employer Goldman Sachs for gender discrimination referred to the bank as "a 'boys club' atmosphere where binge drinking, strip club visits and the sexualization of women are tolerated, and where women fear that complaining to employee relations is a "career ender." A similar suit from 2013 claimed Merrill Lynch also had a demeaning internal culture towards women, alleging they were told to "seduce their way to the top."
"If you're a female financial journalist, you already have to deal with so much crap from your sources to begin with," Nina says. "They think they're demigods. They think they run the world because they trade debt and they're doing you this massive favor by talking to you. Such a big part of your job to begin with is dealing with these men. To have it then echoed in your work environment is so annoying. You don't want to perpetuate a nasty culture within your field."
If you have more information on this story, email us confidentially here.
Illustration by Jim Cooke.