Well, here's an interesting twist in the ongoing saga of Silicon Valley and diversity: A (male) former Yahoo employee has filed a lawsuit alleging that Marissa Mayer and other powerful women at the company were engaging in gender discrimination (against men).
Many of the specific claims in the suit revolve around the company's newish performance review system, according to the San Jose Mercury News (h/t to the Cut): "Mayer encouraged and fostered the use of (an employee performance-rating system) to accommodate management's subjective biases and personal opinions, to the detriment of Yahoo's male employees," according to the suit, which was filed by former Yahoo editor Scott Ard, currently editor-in-chief of the Silicon Valley Business Journal.
The lawsuit also accuses former chief marketing officer Kathy Savitt and former VP of news/current editor in chief of Yahoo News Megan Liberman of gender discrimination. Here's what went down with Ard's job, in particular, according to Ard:
Ard, hired at Yahoo in 2011, said in the suit that until Savitt and Liberman took over management of the firm's media section in early 2014, he had received performance reviews and stock options reflecting "fully satisfactory" work. But in June 2014, Liberman told him that his role as head of editorial programming for Yahoo's home page was being given to a woman Liberman had recently hired, the suit said.

Then in January 2015, during a performance review phone call, Liberman told Ard he was fired, effective that day, because "his performance was not satisfactory."

"Liberman stated that she was terminating (Ard) because she had not received a requested breakdown of (his) duties. (Ard) had already provided that very information as requested, however, and reminded Liberman that he had done so," the lawsuit said. "Liberman's excuse for terminating (Ard) was a pretext."
The suit also says of Savitt:
"When Savitt began at Yahoo the top managers reporting to her … including the chief editors of the verticals and magazines, were less than 20 percent female. Within a year and a half those top managers were more than 80 percent female," the lawsuit said. "Savitt has publicly expressed support for increasing the number of women in media and has intentionally hired and promoted women because of their gender, while terminating, demoting or laying off male employees because of their gender."
G/O Media may get a commission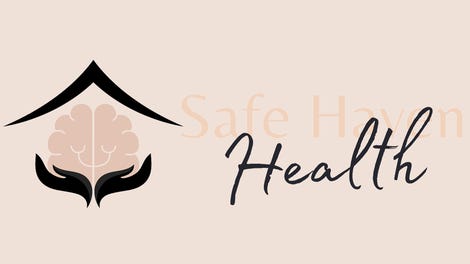 Addiction counseling
Safe Haven Health
This is actually the second such lawsuit this year; the previous one also took issue with the new performance review system and claimed it was vulnerable to bias against men. The Mercury News notes that, according to Yahoo's diversity reports, the percentage of women in leadership positions rose 23 to 24 percent between 2014 and 2015.
Less immediately striking but in some ways more interesting is the lawsuit's allegation that the performance review system was, in effect, a way to conduct layoffs without the notice required by California law—which wasn't related to the gender claims. "Marissa Mayer became CEO on a wave of optimism and then engaged in a sleight of hand to terminate large numbers of employees without announcing a single layoff," the suit said.

Yahoo spokeswoman Carolyn Clark told the Mercury News she couldn't comment on pending litigation, but defended their performance review system: "We believe this process allows our team to develop and do their best work. Our performance-review process also allows for high performers to engage in increasingly larger opportunities at our company, as well as for low performers to be transitioned out."
No doubt women in tech are going to get some very chill, casual requests for their opinions about this lawsuit.