Yesterday, we brought you a ridiculous mass email from an anonymous law student pushed to the brink of utter exasperation by her peers' eating habits. Today, her fellow students are revolting: it's Emergency Pineapple Appreciate Day, and not a minute too soon.
The page, aptly titled EMERGENCY PINEAPPLE APPRECIATION DAY!!!, reports that "immediate action must be taken":
In light of the recent events, it has come to our attention that we must take immediate action to stand up for the rights of pineapples. The hateful words of Jessica White [the anonymous emailer's pseudonym] have given pineapples a bad reputation. These majestic fruits are delicious, NOT CRUNCHY, and should be defended for all their glory.

We will be mobilizing in Gowlings Hall at 12:00pm on Thursday, September 19 to stand up for pineapple justice. BRING PINEAPPLE FOR YOU AND YOUR FRIENDS TO SHARE! WE NEED TO SPREAD THE WORD.

Please come show your support and stand up to the hateful discourse that has been circulating Osgoode Hall. Pineapples are delicious fruits too!
Thank you for your support,

The Pineapple Appreciation Day Justice Committee
Astrid Mrkich, our original tipster, updated us as well:
The Assistant Dean of the law school came to talk to the class [yesterday]. He jokingly said he was "there for the buffet." But he also said, addressing the culprit, that they should "give their head a shake" and that if they kept doing things like this in the law community, they probably wouldn't be in the law community for very long. He also expressed that his biggest concern wasn't so much that the person felt this way, but the way they went about expressing it, i.e. writing from a fake email address. He compared it jokingly to Watergate: the scandal was in the cover-up, not the act!
G/O Media may get a commission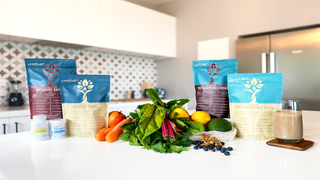 #StopPineappleHate. Let's get it trending, folks.