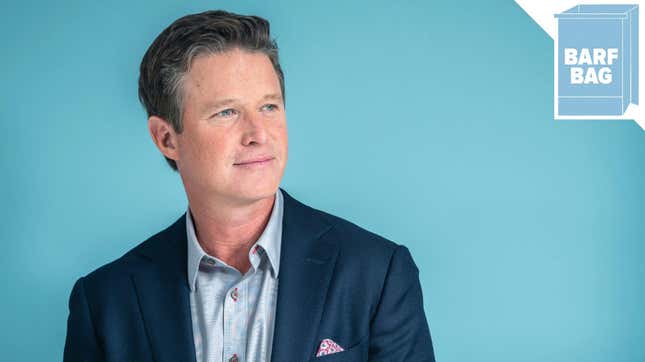 Cry time again, cry babies.

Here's all the shit we couldn't cover today:
Billy Bush is back on your television and will never judge another person ever again. "I look forward to sitting with people who have been through something," he said in a Tuesday interview with CBS This Morning. "And I hope that they look forward to sitting with me, because they know, 'Well, there's one person that's not gonna be gettin' super-judge-y on me from their perch.'" What an incredible lesson to take away from your experience of laughing while a powerful man describes a pattern of sexual assault to you. [The Hollywood Reporter]
Jon Ossoff, a Democrat from Georgia who lost a close race for a House seat in 2017, is challenging Republican David Perdue for his Senate seat. [Atlanta Journal-Constitution]
A federal judge has blocked the Trump administration from enforcing new asylum restrictions while a legal challenge plays out in the courts. The new rule aims to make it exponentially more difficult for people from Central America to claim asylum in the United States. It's fucking awful and will absolutely endanger people's lives. [Wall Street Journal]
Fewer people have health insurance now, which is good news if you were worried that too many people had health insurance. (I am thinking of Paul Ryan, specifically.) [Politico]
John Bolton got fired, the lucky guy. [New York Times]
This is terrifying:
Here are some tweets the president was allowed to publish:
This has been Barf Bag.