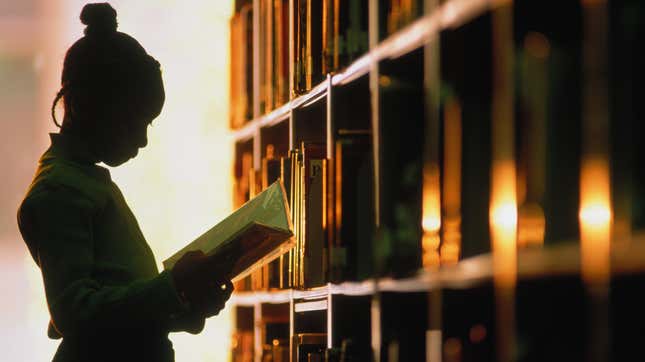 The largest public school district in the state of Texas is converting libraries in 28 schools into disciplinary centers and eliminating school librarian positions, local news outlets reported on Thursday. The alarming change comes as part of a sweeping reform program led by the Houston Independent School District's (HISD) new superintendent Mike Miles, who oversees 85 schools. Of the remaining 57 schools with libraries, the district said each will be assessed on a case-by-case basis, indicating more libraries could be closed.

Under Miles' New Education System (NES) program, libraries in the 28 schools will become "Team Centers," where "kids with behavioral issues will be sent," per the Houston-based NBC affiliate, KRPC. The district has said librarians at these schools "will have the opportunity to transition to other roles within the district." Miles was notably appointed by the Texas Education Agency despite fierce opposition from local leaders; he's previously led Dallas' school district and oversaw a controversial program that tied teachers' pay to standardized test scores, which saw long-time teachers depart due to pay disparities.
Educators are understandably dismayed that libraries—an invaluable resource for young minds—are being taken away from kids, and converted into punishment centers, no less. "It was such a joy to help them find the perfect book," one former school librarian in the district told KRPC. She continued, "My heart is just broken for these children that are in the NES schools that are losing their librarians."
Miles has acknowledged that students in his district are behind on their reading levels, raising questions about how the elimination of libraries could worsen this. "Our less fortunate students are the ones that suffer the most; primarily because many of them live in situations that are reading deserts," another former HISD librarian said. "They don't have access to the reading materials. They don't have a choice in the reading materials that they are given to read."
The move has also been condemned by Houston Mayor Sylvester Turner: "You don't close libraries in some of the schools in your most underserved communities, and you're keeping libraries open in other schools," the mayor said at a city council meeting on Wednesday evening. "What the hell are you doing?"
In addition to the shuttering of school libraries, Miles' NES plan also entails "premade lesson plans for teachers, classroom cameras for disciplinary purposes, and a greater emphasis on testing-based performance evaluations," according to Houston's NPR affiliate, Houston Public Media.
The closure of school libraries and greater emphasis on discipline and student surveillance come at an increasingly bleak time for public schools across the country, amid rising censorship of LGBTQ identity and racial justice issues in Republican-controlled school districts and states. As teachers continue to face the threat of losing their jobs for teaching history, we're now seeing this play out for school librarians.