Apparently Lance Bass and Amanda Bynes used to be super tight bros, but that didn't protect him from being called ugly during her latest Twitter rampage. Lance is gracious about it, though, and seems more concerned than hurt. Frowny-face.
"[She said] that I'm ugly. I'm part of the ugly club now," Bass said, in reference to Bynes calling several celebrities "ugly" on Twitter.

He went on to say: "And [she says] I have no talent. And I'm an ex-boy bander that needs to go away or something like that. It's not her. It's so sad."
Byyyyyyyyyyyyyynes. [DigitalSpy]
---
Here's Melissa McCarthy on body image:
"I've been every size in the world. Parts of my twenties, I was in great shape, but I didn't appreciate it. If I was a 6 or an 8, I thought 'why aren't I a 2 or a 4?" the funnygal tells More magazine. "I bought into it—I should be taller, thinner, have better hair. But that's part of being young."
G/O Media may get a commission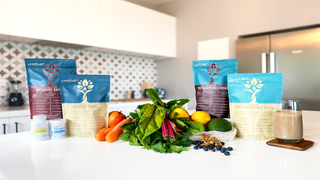 Love love love love love love love. [E!]
---
Anthony Kiedis got in a fist fight with a security guard for the Rolling Stones, who apparently mistook Kiedis for some rando instead of an extremely important and famous musical pepper.
Red Hot Chili Peppers singer Anthony Kiedis just threw down with a security guard outside the Four Seasons in Philly — after the hired muscle REFUSED to let Kiedis enter the hotel — and the footage is insane.

In the footage, Kiedis approaches the hotel with his lady friend and security blocks him from entering. The security guard lunges, and a massive fight erupts.
In a statement following the altercation, Kiedis said, "I love the Rolling Stones." [TMZ]
---
Everyone's mad at Amber Rose for wearing what she wants. [Bossip]
A schizophrenic fellow from a town called Sandwich has been arrested for threatening to murder Miranda Kerr. [Radar]
Here's Maggie Gyllenhaal talking about breastfeeding on set. [E!]
Here is some stuff that Rachel Zoe will "probably" wear during her next pregnancy. "Article!" [E!]
Jon Stewart appeared on the Egyptian version of the Daily Show and said, "Please sit down, I am a simple man who does not like to be fussed over," in Arabic. [AP]
Bret Michaels's tour bus hit "several deer," causing Bret Michaels some cuts and bruises. [E!]
Leonardo DiCaprio rode a bike. [E!]
North West is "beautiful" and "healthy," according to Kendall Jenner. I can't wait until they reveal the next joke name!!! (Ooh ooh ooh, PLEASE MAKE IT "WILD WILD"! AND THEN HYPHENATE YOUR LAST NAME TO WEST-STARRINGOSCARWINNERKEVINKLINEANDAROBOTSPIDER!) [E!]
Madonna on parenting: Lourdes never talks to her anymore now that she's got an iPhone, and Rocco won't stop looking at girls' butts. [E!]
Week over! We did it! Now, if you'll excuse me, I'm going to kick off the weekend by trying to fix the impossibly clogged kitchen sink with a 50-foot electric snake. [Dick joke.]

Image via Associated Press