Taylor Swift won the Grammy for Album of the Year last night, and as an unrepentant Gaga fan, the question must be asked: Was Lady Gaga robbed?
First, we can go ahead and applaud the fact that fresh-out-of-her-teens Taylor Swift plays guitar and writes her own songs. (I'll bet thousands of girls her age do, and with similar themes of love, popularity and cheerleaders.) We can also celebrate that three female solo artists were nominated for Album of the Year — Beyoncé has enjoyed great success recently.
But some things to note:
Album of the Year is considered the most prestigious category, and Taylor Swift, at 19, is the youngest winner ever. She did have the biggest-selling album of 2009 — but the award is not supposed to be based on sales alone. (Last year's winner was Raising Sand by Robert Plant & Alison Krauss; before that it was River: The Joni Letters by Herbie Hancock.)
The Grammys are notoriously safe, but at the same time, they're unpredictable. Some legendary and influential artists — Diana Ross, Lynrd Skynrd, The Who, Tupac — have never won a Grammy. Bob Marley's only Grammy is a Lifetime Achievement award in 2001, twenty years after his death; David Bowie win a single Grammy for a video in the 80s. In 1968, when The Beatles' Sgt. Pepper's Lonely Hearts Club Band won album of the year, it was the first album by a rock 'n' roll artist to win the award.
Milli Vanilli won a Best New Artist Grammy; Queen never won a Grammy at all.
Although Lady Gaga did win two of the awards, they were in minor (dance/eletronic) categories, which were even not part of the telecast. (She was disqualified for Best New Artist at the Grammys since "Just Dance" had been nominated for Best Dance Recording in 2009.) The Grammys are by no means an an accurate measure of talent. Plus, as Jacob Bernstein points out in The Daily Beast, "The music industry is broken beyond belief."
He continues:
The Grammys almost always vacillate between honoring merely the year's greatest unit shifters (Beyonce, Swift) and its own perception of historic prestige, while throwing actual critical prestige out the window.

This year was no different.

Young industry darlings like Animal Collective, Grizzly Bear, and Passion Pit all got ignored, while each of the men nominated for Best Solo Rock Performance were pushing AARP membership age. Prince, 51, was the baby of the bunch next to fellow nominees Neil Young, John Fogerty, Bob Dylan and Bruce Springsteen, who took home the award for "Working on a Dream."
G/O Media may get a commission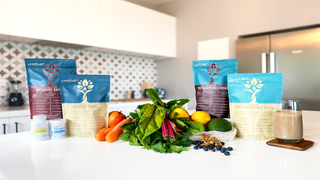 In a time of slumping sales, both Lady Gaga and Taylor Swift found commercial success: Gaga's debut album, The Fame, went double platinum in the U.S., topped album charts in Europe, Canada, Ireland, and the UK; her singles and album were top sellers on iTunes, and iTunes' editors named her 2009's Best New Artist. SoundScan named Taylor Swift the top-selling digital artist in music history.
But I'll argue that Lady Gaga has done something Taylor Swift has not — in an era of dwindling attention spans, she's made music interesting. By pairing outrageous fashion with relentless dance beats, she energized pop music and kept people guessing what she'd do, wear, sing — and wear — next. She is heavily influenced by other artists, yet has a unique vision. Unlike Swift, Gaga seamlessly transitions between genres — tackling both dancefloor anthems and ballads — and her voice is incredibly strong when she sings live, despite the fact that she's also keeping up with choreography. Swift's out of tune duet with Stevie Nicks as was painful as Gaga's dueling piano number with Elton John was glorious. When Taylor Swift won was nominated as Country Music Association's Entertainer Of The Year, Wynonna Judd said it was "too soon." She got shit for it, but she was right. Lady Gaga was still a brunette recovering Catholic school girl playing tiny, urine-scented clubs at that age, and she's shown a lot of growth and determination. So why didn't Lady Gaga win? Maybe the members of the academy find Swift's unoffensive, friendly tunes truly exquisite. Or perhaps pop music politics mirror that of American society — Gaga the liberal versus Taylor the conservative — and "conservative" makes the Academy feel more comfortable. Or maybe Swift has a broader appeal, meaning that more Recording Academy voters "get" her. (As Rohin Guha writes for BlackBook: "There's no way that the telecast, which aired on CBS, was going to hand an Album of the Year honor to a performer who has come out as such an unequivocal gay rights activist and tends to smash bottles of vodka against grand pianos over someone as Wonderbread as Taylor Swift.") Any way you slice it, Lady Gaga captured the hearts, minds and zeitgeist of those who love pure pop music. Even if the award is almost meaningless, it's sad that Gaga didn't win Album of the Year — she dominated pop's airwaves and consciousness. Plus, we missed the chance to see her maneuver that icy stalagmite Snow Miser ensemble onto the stage so she could give thanks.
But since Radiohead, Amy Winehouse, Green Day, Alicia Keys, Justin Timberlake, The White Stripes, Bob Dylan and Mariah Carey are also Album of the Year losers, Lady Gaga is in good company. And the Grammys are dumb.
The Grammys' Money Shot [The Daily Beast]
Grammys Post-Game: Why Lady Gaga Lost to Taylor Swift [BlackBook]
Taylor Swift Wins Album Of The Year: Did The Grammys Get It Right?, Taylor Swift And Stevie Nicks' Grammys Duet: Out Of Sight, Or Out Of Tune? [EW]
Related: Wynonna: "Too Soon" For Taylor Swift To Win Entertainer Of The Year [Us Magazine]
Grammy Award for Album of the Year [Wikipedia]