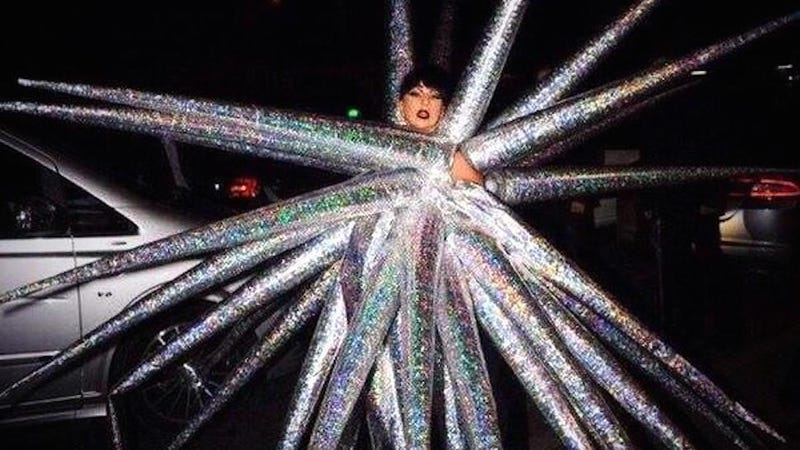 Lady Gaga wore something wacky. This time it happened yesterday in Paris. The end.
The outfit was designed by Jack Irving, a student of Central Saint Martins, the prestigious fashion school in the UK and features at least twenty inflatable spiky tentacles.
Here it is in action:
Honestly I love it. But only because it's a great way to keep people about six feet away from me. I guess not showering for a week could yield the same results, but it wouldn't carry the same fun risk of poking someone's eye out. It's the little things that count.
Image via Lady Gaga/Twitter.