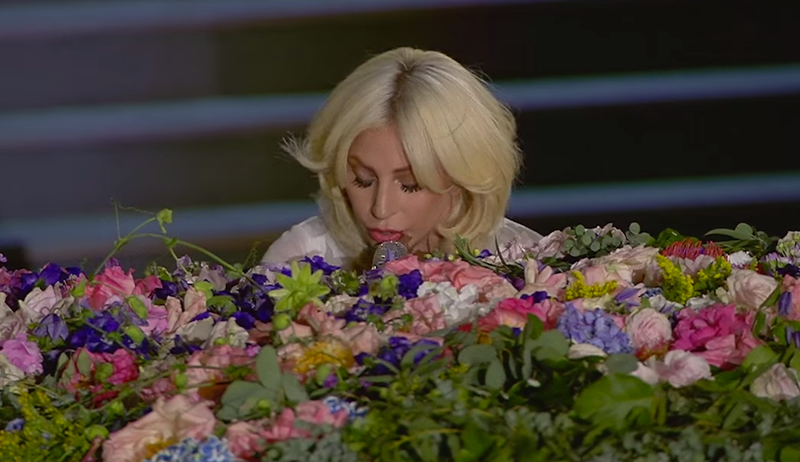 Remember years ago when Lady Gaga used to carry a teacup everywhere she went and performed in a dress made out of meat? I feel like that whole time she was distracting us to hide the fact that she's a truly talented musician. Is that how it works? The 29-year-old singer performed a powerful cover of John Lennon's song, "Imagine," at the Opening Ceremony for the 2015 European Games. She also played the song on a piano covered in beautiful flowers. It looked quite magical.

I was never a Lady Gaga fan, but this jam—along with her recent concert gig with Tony Bennett—might convert me. She also did a tribute for The Sound of Music during the 87th Academy Awards in February, reports Us Weekly. "I had such a great time with the audience. It felt like we were in my bedroom singing songs and imagine life was more simple," Gaga wrote on her Instagram of the event.
---
Contact the author at marie.lodi@jezebel.com.