The older I get the less genuine enthusiasm I can muster for publicist-orchestrated tabloid melodrama, but sometimes—sometimes!!!—a celebrity generates a headline that makes it all worth it. Case in point: Lady Gaga had an endangered slow loris shipped in for her video shoot at Hearst Castle (along with a kangaroo and an "exotic goat"), and while she was grinding on it or whatever, it reportedly bit the fuck out of her. (And now LADY GAGA IS A SLOW LORIS.) The rampaging slow loris was then banished from the castle "in disgrace." CLAP CLAP CLAP CLAP CLAP CLAP CLAP CLAP CLAP CLAP CLAP CLAP CLAP CLAP CLAP.
The NY Post writes that during the three day shoot for her 'G.U.Y. (Girl Under You)' video at Hearst Castle in California, the singer was "nipped" by a slow loris which was present for the shoot. A baby kangaroo and an 'exotic' goat had also been brought along for the video by an animal trainer, but none of the creatures made the final cut.

A source told the NY Post: "The slow loris is the cutest creature on the planet, and Lady Gaga wanted to use it in one scene, but it nipped her. They put it back in its box and took it away in disgrace." They added that Gaga "just laughed about it. She was a good sport."
Fun fact: Slow loris bites are toxic. Also, animals are not toys. [NME]
---
Woody Allen went to the theater and got heckled.
PageSix reports that Woody received the heckles as he arrived at a matinee performance of After Midnight at the Brooks Atkinson Theatre with his wife Soon-Yi and their daughters Bechet and Manzie.

According to the report, one audience member was heard saying, 'I think he did it!'.

It was also reported that when the audience gave the cast a standing ovation, Woody and his family immediately made a hasty exit.

An eye witness told PageSix: 'A 60-something woman loudly exclaimed to her friend, 'I think he did it!' as Woody and his family scooted out. A protective Soon-Yi shot her a dirty look. Woody seemed unfazed.'
G/O Media may get a commission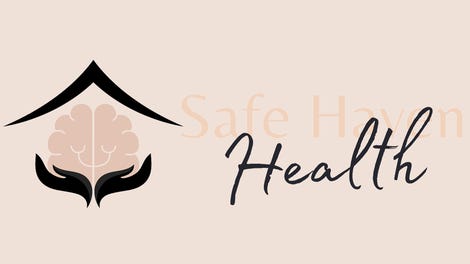 Addiction counseling
Safe Haven Health
I'm calling it now. The 2014 Greatest Black Person Not Amused by White People Award goes to this guy. [DailyMail]
---
In case this didn't make it on the site last week (I can't find it), slam poetry pioneer and '90s icon Maggie Estep passed away at age 50.
Ms. Estep's poetry was characterized by gritty honesty, black humor and a post-punk brand of feminism. She became one of the form's breakout stars, performing in showcases like MTV's "Unplugged," the "Free Your Mind" spoken-word tour in 1993 and, in 1994, the music festivals Lollapalooza and Woodstock '94.

Her poems, which she delivered relentlessly, were a cascade of images, often tinged with absurdity, violence and innuendo. She performed one scathingly sarcastic poem, "Happy," on the HBO show "Russell Simmons's Def Poetry Jam":

To hell with sticking my head in the oven

I'm happy

I'm ridiculously, vengefully happy

I'm ripped apart by sunshine

I'm ecstatic

I'm leaping

I'm cutting off all my limbs

I'm doing circus tricks with forks
RIP. [NYTimes]
---
Rihanna has pledged her support for gay rights in Russia. [CNN]
Rebel Wilson "might hook up with Drake" in Pitch Perfect 2. (She's more Spinner's type, though, tbh.) [TMZ]
The Simpsons is going to air a Lego episode on May 4. [TheWrap]
Comedian Liz Dye was hit by a subway train and the comedy community is raising money for her recovery. [YouCaring]
Justin Bieber is considering buying this enormous Atlanta mansion. Dibs on the room that's just CONSTANTLY PLAYING AVATAR! [TMZ]
Marc Anthony says he's "really good friends" with Casper Smart. [Us]
Khloe Kardashian went out in a fake fur coat with "FUCK YO FUR" written on the back in red paint. [Us]
Jesse Metcalfe is still hella proud of John Tucker Must Die. [JustJared]
Pete Wentz is expecting a baby with his girlfriend Meagan Camper. A source close to the couple says they're planning to name it Staten Island Shere Khan Camper-Wentz. [JustJared]
Don't ever let anyone step all over you. EVER.

Images via Getty.