Although some want her to go away, Lady Gaga was nominated for a record-breaking 13 VMAs yesterday with the help of her newest/strongest collaborator, Beyoncé. Together, they're the Diva Militia, and this is the story of their rise to power.
This video and accompanying article will not disprove the artistic originality of Gaga and Beyoncé. On the contrary, by highlighting similarities between these two stars—most blatantly visible in their music videos—I will display why they are two of the most important figures in popular music today.
Before expanding on Gaga/Beyoncé parallels, it's worth addressing more popular comparisons made between the two women and their diva elders. Gaga has been criticized on numerous occasions for copying Madonna. Madge has even publicly called Gaga out for this, as well as Grace Jones, and Etta James dissed Beyoncé's performance of her song, "At Last," during President Obama's inauguration ball.
If anything, Madonna, Grace and Etta should be grateful to Gaga and Beyoncé for still making them relevant today. It's not like Beyoncé and Gaga are trying to conceal their inspirations, either—both of them praise icons such as Michael Jackson, Diana Ross, Madonna, David Bowie, Prince, Bettie Page and Marilyn Monroe, to name a few, for making their careers even possible. Instead of viewing Gaga and Beyoncé as cultural plagiarists, we should think about how they're utilizing these influences to bring creativity and meaningful engagement back to pop music. After all, are Renaissance artists and thinkers copycats because they incorporated classical Greek qualities into their own work?
Let's lay out some guidelines that every modern diva should take into consideration:
1) Divas should respect their pop icon predecessors
Additionally, the wise pop stars of yesteryear should promote their diva protégés.
G/O Media may get a commission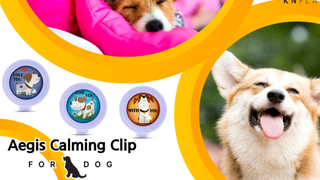 20% off
Aegis Calming Clip for Dogs
2) A diva must make the banality of domestic duties seem sensuous at all times.
We rarely see Beyoncé and Gaga in typically domestic garb while performing dull chores around the house, but when we do they seem to mock the ridiculous notion that woman is slave to her man.
3) Crazy shades? Check.
Sunglasses are powerful accessories. They can invoke fear, hide the window to your soul and—in Gaga's case—send messages. During an interview for MTV, Gaga described her design inspiration for the razor blade shades she wore in the opening shot of "Bad Romance" thusly:
I wanted to design a pair for some of the toughest chicks and some of my girlfriends...they used to keep razor blades in the side of their mouths. That tough female sprit is something that I want to project. It's meant to be, 'This is my shield, this is my weapon, this is my inner sense of fame, this is my monster.'
4) Full-body protection may be more practical on the battlefield, but sometimes a diva needs to sacrifice in the name of sexy. Also, gold-plated, couture leotard armor can be very intimidating to an approaching enemy.
Gaga and Beyoncé are both wearing pieces by fashion legend Thierry Mugler in these still frames. In addition, Gaga and Beyoncé have sported clothing by young designers such as Jeremy Scott ("Paparazzi") and Gareth Pugh ("Diva" and "Sweet Dreams"). Gaga wore Alexander McQueen during a fashion spread-like sequence in the "Bad Romance" video, just as Beyoncé posed in vintage Mugler for "Diva." Many of these outfits have an empowering effect when worn, just as Gaultier's cone-bra style did for Madonna. Furthermore, exposing awe-inspiring high fashion to mass audiences, via the music video, is one way in which Beyoncé and Gaga are feeding creativity to young fans.
5) Money, honey.
Divas need a lotta lotta green to pay for things like hand-crafted war wear. That said, they're also displaying their cash to remind us that they are successful professional women. Female musicians can roll in dough too, ya know.
6) A heavy cash flow comes in handy when a diva needs to pay her legal fees after blowing shit up.
In Beyoncé's case, she's set a car filled with white mannequins on fire—are you destroying the dominant ideal of white feminine beauty, Beyoncé? Bravo!—whereas Gaga has just incinerated some dude who paid to have sex with her. Killing off the image of woman as object of male desire? Why, how clever of you, Gaga!
Sarcasm aside, one of the predominant trends amongst the imagery presented in both Gaga's and Beyoncé's music videos is violence, bondage, authority, weaponry, and robotic technology, which the two divas deliver with immensely passionate, lustful rage. This is obvious in their collaborations with each other for Beyoncé's "Video Phone," and Gaga's "Telephone." Both were partially inspired by Quentin Tarantino films—famous for kick-ass female roles and blood-ridden plot lines. For "Video Phone," it was Reservoir Dogs; for "Telephone," it was Kill Bill. Even then, one can view this trend as a form of violent protest against music videos made through the "male gaze" that portray women in a submissive, desperate manner. Music videos by Disney's mass-produced-pop-stars, Country singers, Rock bands and Hip Hop artists have all been guilty of this, and still are.
Building a Pop Music Superpower
The interwoven career trajectories of Gaga and Beyoncé further exemplify their rise to power and future alliance. Lady Gaga released her debut album, The Fame, in August, 2008. Beyoncé's third solo project, I Am...Sasha Fierce, came out in November that same year. One year later, Gaga's The Fame Monster was released, while Beyoncé was still riding on her two-part, alter ego album. Also in 2009, Gaga and Beyoncé tied for the most MTV Video Music Award nominations. It's not surprising that, post-VMAs, the two pop stars agreed to collaborate for their upcoming videos. Writing for BBC's Chart Blog, Fraser McAlpine remarks on Lady Gaga's participation in Video Phone, noting, "I know Beyoncé fans won't like me saying this, but I can't help but think that in this instance it's a case of 'if you can't beat em, join em'."
This move established a pop artist union that strengthened their individual, and collaborative cultural impact. They've built their team, which eliminates grueling media comparisons of "who did what better." Now they can work for one cause: the realignment of meaningful creativity and societal influence with popular music. We all know the media loves a good cat fight, but Gaga and Beyoncé are avoiding this and handling their professions in a productive, rather than destructive, manner.
Is it too outlandish to declare that this pop-cultural revolution, ignited by divas like Lady Gaga and Beyoncé, signifies a deeper cultural transition from an age of political docility into a period of social activity?
I say "Viva Gaga! Viva Beyoncé! Viva la revolucion!"