The Center for American Progress recently released a thorough analysis of how women are faring in all 50 states. It is not a fun read! The worst state to live in if you're a woman is Louisiana, where women who work full-time earn only 67 percent of what men earn — that's worse than the national average of 77 cents to every dollar that men make — and more than one in five women and girls live in poverty. Maybe ladies should just learn to be happy with beignets and beads instead of health care and equal wages?
I've compiled these shit statistics from Louisiana into an acrostic for your reading pleasure.
Louisiana has one of the top 10 worst maternal mortality rates in the U.S.
Only 12 percent of Louisiana's congressional seats are currently held by women.
Um, at least Louisiana only got a D- on overall leadership factors? Congrats?
In total, ten states got F's on the report: Louisiana is #50.
Sorry, ladies: there's only one OB-GYN for every 13,136 women in Louisiana.
In Maryland (#1), 11 percent of women are in poverty; in Louisiana, 22 percent are.
Abortion isn't okay in LA without an ultrasound!
Nearly 20 percent of non-elderly women in the state are uninsured.
Abortion isn't okay in LA without a waiting period and a counseling session!
Other states that earned an "F" overall in categories including state's minimum wage, family leave policies and the gender management camp are Utah, Oklahoma, Alabama, Mississippi, Texas, Arkansas, South Dakota, Indiana and Georgia.
G/O Media may get a commission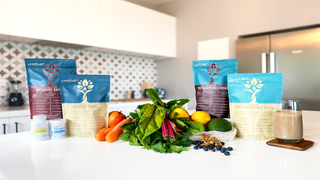 "This report shows the incredible power at the state level to improve the lives of women and families," senior CAP fellow Buffy Wicks told HuffPost. "Policies that support working families — such as an increased minimum wage and access to reproductive health services — make for a better quality of life for women."
[Center for American Progress]