The good news about ESPN's new site for women is that it's not pink, and so far there are no pedicures. But is it any good?
When news first broke about ESPNW in October, women sports bloggers were alarmed by comments an executive made: a retreat to brainstorm for the initiative was "where we talk about women finding self-esteem in sports and about getting a pedicure."
"For those of us that have worked really hard to keep up with the boys, that's kind of tough to hear," Cubs fan blogger Julie DiCaro told The New York Times.
Women are already a quarter of ESPN's audience, but the company is looking for ways to gradually grow its overall female fan base, starting with this blog and possibly segueing into an entire television channel. The concern is that ESPN will use the site as an excuse not to cover women's sports in its main broadcast; on the other hand, if the content catches on, it'll raise the overall visibility of women's sports in the mainstream press.
So far, the site seems pretty straightforward. The tone is matter-of-fact, the focus on news about athletes and championships rather than on dieting or what this sports stuff is all about anyway. Will you read it?
G/O Media may get a commission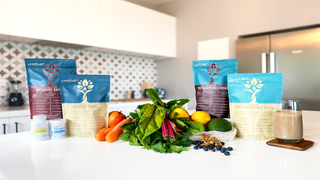 ESPNW Blog [ESPN]
Related: ESPN Slowly Launches Online Brand For Women [NYT]
Earlier: Do We Still Need Websites For Women?