When it was announced Thursday that former House speaker Dennis J. Hastert has been indicted on blackmail charges, nobody had any idea what the hell was going on. The plot has thickened rapidly: Hastert is accused of paying roughly $1.7 million in hush money since 2010, and the L.A. Times is reporting it was to cover up an alleged sex crime.
Hastert, who served in the Illinois House and then in Congress since the 1980s, was mostly known for being conservative, old, and dull. The indictment unsealed yesterday accuses him of paying that $1.7 million over four years, and lying to the FBI about a $3.5 million total sum he allegedly agreed to pay.
The Times says that two unnamed federal law enforcement sources told them the blackmail was connected to "sexual abuse" when Hastert was a teacher and wrestling coach in Yorkville, Illinois. From the Times:
One of the officials, who would not speak publicly about the federal charges in Chicago, said "Individual A," as the person is described in Thursday's federal indictment, was a man and that the alleged misconduct was unrelated to Hastert's tenure in Congress. The actions date to Hastert's time as a Yorkville, Ill., high school wrestling coach and teacher, the official said.

"It goes back a long way, back to then," the source said. "It has nothing to do with public corruption or a corruption scandal. Or to his time in office." Thursday's indictment described the misconduct "against Individual A" as having "occurred years earlier."
The source told the paper plainly that the payments concealed an incident between Hasetert and a man:
Asked why Hastert was making the payments, the official said it was to conceal Hastert's past relationship with the male. "It was sex,'' the source said. The other official confirmed that the misconduct involved sexual abuse.
G/O Media may get a commission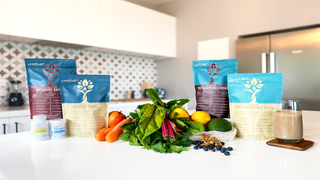 That sounds like a male student to me, although that's pure speculation. The FBI hasn't publicly confirmed that story, but it'll be public very, very soon.
---
Contact the author at anna.merlan@jezebel.com.
Public PGP key
PGP fingerprint: 67B5 5767 9D6F 652E 8EFD 76F5 3CF0 DAF2 79E5 1FB6
Hastert with his wife Jean and grandson Jack, pictured in 2009. Image via AP.