Woman of endowed lips and sister in the house of Kardashian, Kylie Jenner would like you to know that she wasn't "high as fuck" in that Snapchat video. In the video Jenner is eating fried chicken and biscuits from Popeye's. While enjoying her snack, she appears to say that she's "high as fuck," but yesterday Jenner insisted that she said the food was "good as fuck." To blathe, true love, whatever.

Here are Jenner's tweets affirming her love of chicken and her distaste for drugs. She also wants you to know that she goes to high school. [People]
G/O Media may get a commission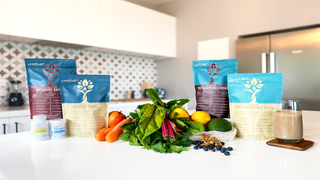 ---
Cissy Houston confirmed that Bobbi Kristina Brown "is the same." "She's not progressing at all," Brown's grandmother said in an interview with ET. Houston added: "I have nothing to do with that. Whatever the Lord decides," she continued. "It's His territory, and I understand it. It's…very difficult for me. But I'll make it. I made it through [Whitney Houston], I'll make it." [Us]
---
Here's a photo of James McAvoy losing his glorious mop of hair to play Professor X. The photo was posted by Bryan Singer, director of the upcoming X-Men: Apocalypse. "Xavier reborn (in process)," Singer captioned the photo. [E!]
---
Idris Elba broke a speed record. [CNN]

Images via Getty.