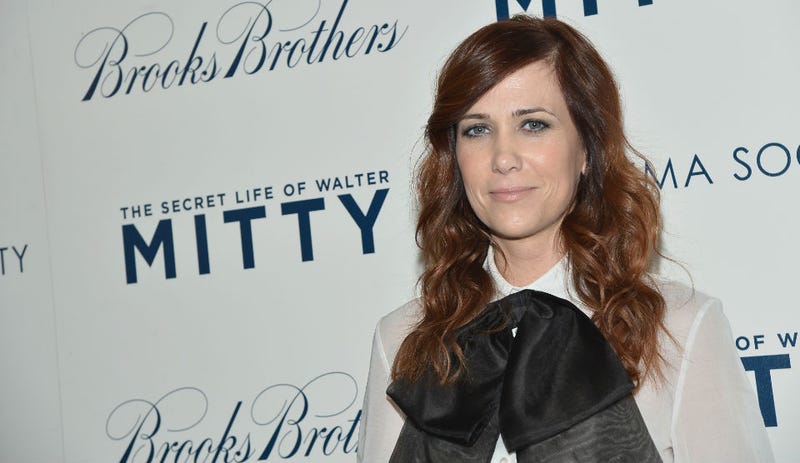 [NEW YORK, NY - DECEMBER 18: Actress Kristen Wiig attends the 'The Secret Life Of Walter Mitty' screening hosted by 20th Century Fox with The Cinema Society and Brooks Brothers on December 18, 2013 in New York, United States. (Photo by Mike Coppola/Getty Images)]
Soooo, I know what everyone wants to talk about with this outfit, but I have to say—I'm kind of obsessed with her shoes. Kind of a fierce thing going on down there.
Alrighty then, I assume this is where we hand it off to the commenters for a barrage of "bow" related puns and jokes, yes? Sorry, I'm still new around here.
Images via Getty Images