Kristen Stewart has allegedly gotten litigious with Joan Rivers — does the Twilight malcontent think this is wise?
Rivers told paparazzi cameras (via New York's Daily News and TMZ) that Stewart's lawyer contacted her lawyer over the comedian's a passage in her upcoming book, Diary of a Mad Diva. In the humor project which debuts next month, Rivers writes:
"Many stars only do one thing well. Of course, the best one-trick-pony is Kristen Stewart, who got a whole career by being able to juggle a director's balls."
Naturally, Stewart is upset while Rivers says it's just a joke.
"She obviously didn't read our disclaimer, which is that it's a comedy book."
Rivers closed by saying Stewart should be glad she isn't a Kardashian — today, more specifically Khloé — because they're mentioned "a lot more in the book" as are a number of other female celebrities like Jennifer Aniston, Lena Dunham and Taylor Swift. The 81-year-old comedy veteran also said that she doesn't care about Stewart's legal threat, she's going to keep the controversial passage regardless.
G/O Media may get a commission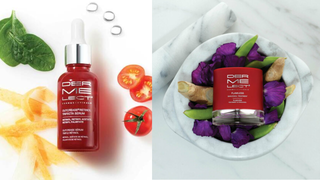 Save $19
Retinol Renewal Kit
Ultimately, Stewart can be upset, but the truth is she was caught nuzzling her then-married Snow White and the Huntsman director. Sure, it was back in 2012 — but Jennifer Aniston, Angelina Jolie and Brad Pitt are still paying for their shenanigans and that was ten years ago. Settle in Stewart, it's gonna be awhile.
Image via Getty.