Krewella is an EDM supergroup whose sisters, Yasmine and Jahan Yousef, are often two of the only women on the bill at the corporate EDM festivals that have taken over America. This story of how they allegedly dumped their male DJ because he got sober and now he is suing them for $5 million is absolutely bananas.
According to the Hollywood Reporter, Kris Trindl, aka "Rain Man," is accusing the sisters Yousef of "scheming to deny him membership in" Krewella after they decided he was depressed, but Rain Man says he was simply sober and they were simply discrimiHATING against his newfound aversion to substances. Further complicating things is that Rain Man was also dating Jahan, but they broke up (as detailed in the lawsuit), and also the fact that the trio got matching tattoos. Which would be funny in itself but the tattoos are the date they signed their record contract, "6-8-10," and apparently an inviolable blood oath, according to Rain Man. The lawsuit as reported by the Hollywood Reporter is incredible in that it reads like a gossipy scene fanzine, slash actual bible: "One of Kris' clients for whom he wrote and produced music gave him the stage name 'Rain Man', because he predicted his music would bring much success, and so it did." AND THUS IT WAS SPOKEN.
Seriously, though:
"From March of 2012 until March of 2013, it was non-stop music, good times and partying for the members of Krewella, and the money started rolling in," says the lawsuit. "Kris and the Yousaf sisters were public about their drinking and partying, posting on the Internet video dispatches from the road that only served to stoke their popularity with an ever-growing worldwide fan base."
It is true that Krewella's fanbase grew with their openness about their exploits, especially doing so while infiltrating a corporate EDM scene whose population loves to get drunk on Mangoritas which is basically the only thing they sell at the stadiums where aforementioned corpo raves are held. But also, the same could be said of any kind of personal engagement by musicians on social media: be yourself, be open, and you'll probably gain more followers. Doy?
Anyway, the story takes a sad turn after that, in both a real and abstract way. Rain Man figured out that the rough tour life was leading him to drink, so he checked himself into a detox and a 30-day program. While he was in rehab, he produced a Fall Out Boy remix. The song was titled "Alone Together." Once he got out, he missed a flight to Mexico City to perform at Electric Daisy Carnival, at which point the Yousef sisters are alleged to have demanded he enter rehab again... for depression.
G/O Media may get a commission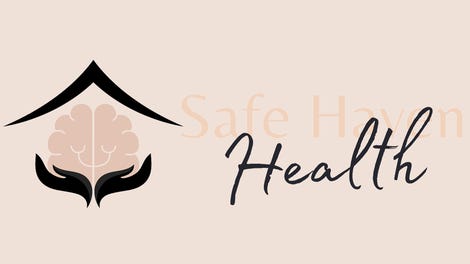 Addiction counseling
Safe Haven Health
That's when the truth came out. The Hollywood Reporter:
Trindl didn't think that was necessary, but a day later, he says Yasmine and Udell told him it was time to take a break from the group and get healthy. The DJ/producer says he acquiesced, through still created new music for the group. It didn't matter, he adds. According to the complaint, "It was not Kris' health or sobriety the others were thinking about, it was all about keeping him off the road so Jahan and Yasmine could establish themselves to live audiences as a duo without Kris, so they could eventually erase him completely from Krewella and reap greater financial rewards."
Well, I mean, yeah? No offense, and nothing to do with the sobriety (shout out to your sobriety, Rain Man), but like. Dude is an ex-boyfriend DJ named Rain Man. That's the kind of thing you don't even want your future boyfriends to know about, much less having him in the group. After this story broke, Krewella posted a note disputing that Rain Man was kicked out of the, saying he resigned, and Yasmine Tumblr'd a note rebutting the lawsuit:
Even though only one side of a story was put on blast, every single person who texted, called, DMed, and emailed me today had nothing but support in their words. Without even hearing what I had to say, they already saw through the bullshit and knew the truth. That to me is more powerful than anything, this orb of love that I have surrounding me. I straight up feel like Harry Potter who is impervious to Voldemort's ill will with the strength and care of my family, boyfriend, friends, and KREW.
(Bold mine, for obvious reasons.)
On Krewella's Facebook page, members of the krew expressed their concern, while on the other side, Rain Man-supporting EDM bros lobbed their typical misogynist garbage at the Yousef sisters. Either way, it's safe to say the EDM community is not taking this news lightly.