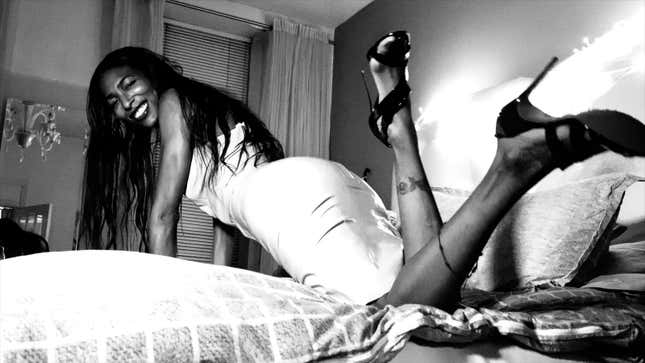 When casting Kokomo City, her hilarious and sometimes harrowing documentary about Black trans sex workers, first-time feature director D. Smith had a straightforward criterion. "One of the main reasons why I chose these girls is I told them I don't want anyone that will get offended quickly in this film," Smith told Jezebel in a recent Zoom. "I can't. I can't. I don't have patience for that."
Taylor Lautner Doesn't Even Remember Saying 'Bella! Where the Hell Have You Been Loca?'
She also wanted subjects who matched her sensibility. With the doc (in theaters Friday), Smith set out to "un-correct," as she put it, tendencies that may be well-intentioned but are nonetheless othering. "We are so put into this fortress that no one can talk to us," said Smith, referring to Black trans women. "No one can touch us. No one can ask us anything. No one knows how to approach us. No one knows how to identify. It's a lot to put on people when they're just literally trying to process the fact that there are different people in the world." Kokomo City, then, is a radical disavowal of respectability politics. Largely shot in its subjects' homes, often with them discussing their lives from their beds, the black-and-white film's intimacy is fortified by the real-talk of its four primary subjects. (Alongside them, Smith interviewed a host of others, including some trans-attracted cis men.)
"Why is that that a woman gotta suck a dick to be able to go to Benihana's?" wonders Daniella Carter, who hails from Queens, New York. "Fuck passibility—not every girl is going to pass. I feel like it's about working with what you got," says Liyah Mitchell from Decatur, Georgia. "Violence doesn't happen before the orgasm, it happens after," says Dominique Silver of Manhattan, after recounting a situation in which a guy smacked her after she'd performed oral sex on him and he felt under her skirt. "If you don't got a big dick, you won't make no money in this industry being a trans girl, I'm sorry," says Atlanta's Koko Da Doll, who was tragically killed earlier this year, between Kokomo City's Sundance premiere and its theatrical release. Koko's presence endows the movie with a particular poignancy, especially given how raw she is in it, discussing homelessness, rejection from family members on account of her gender identity, and her desire to get out of sex work.
In a Zoom together, Mitchell and Silver both said they "loved" the movie, which does not shy away from the harsh realities of their former jobs (both said they've moved on from sex work), but also isn't afraid to examine the hilarity and absurdities of situations they find themselves in. The movie opens with Mitchell, in bed, recounting a trick whom she realized was carrying a gun, which led to a tussle over the gun, the trick speeding off, and then her inviting him back over having liked what she saw. As the tone of Mitchell's story shifts from horny to ominious to exciting, the music changes from whimsical to dissonant, bassy ambiance to a pumped-up, horn-laden theme that would not have sounded out of place in a Blaxploitation movie. Clearly, Smith is here to have fun while also advocating for her subjects' humanity. In fact, the fun is part of her advocacy strategy. Both Mitchell and Silver agreed that the movie is inherently political. Silver described it as a way of pushing back against the various draconian state laws that are complicating transitioning, if not rendering it impossible.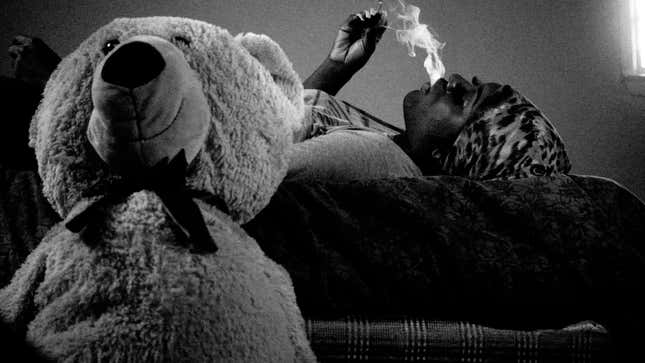 "I'm happy that this can start conversations, that this can encourage other trans girls to strive for more because they're like, 'OK, well, these transgender women are in movies. What can I do with my life?'" said Mitchell. "People are going to talk about transgender people anyway, so as a transgender person, it would be the smartest thing to build yourself and become self-sufficient. So you give people something to talk about."

"I love that we are portrayed in a positive light, and it gave us an opportunity to be ourselves and be vulnerable," said Silver.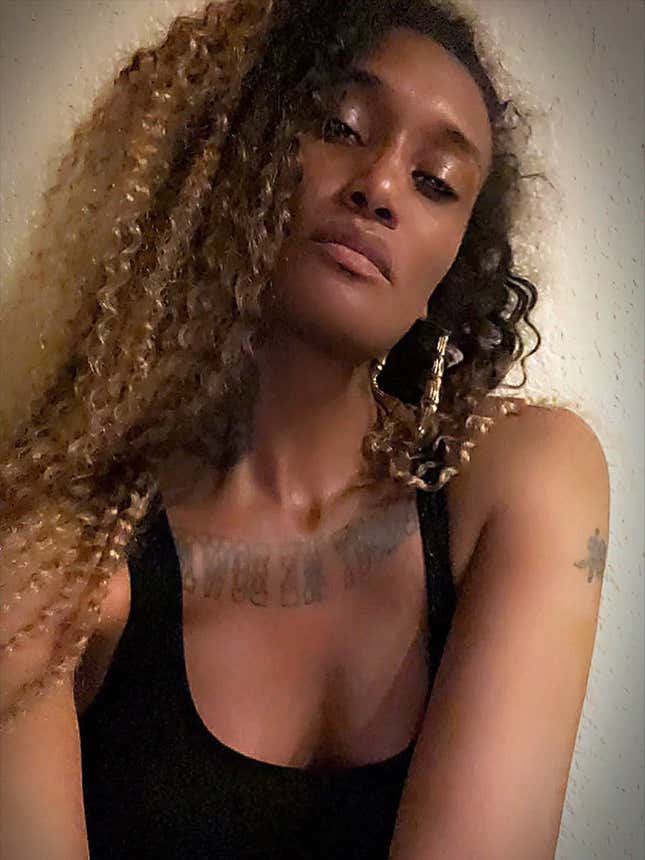 Smith approached her subjects, some of whom she found via the Internet and social media, with an inherent understanding. "There's something we don't have to say: We know what respect looks like. We know what intent looks like and feels like. There's not going to be any disrespect coming from me," she explained. "I'm a Black trans woman raised by Black people and I'm going to be Black during this process. So they agreed they wanted that and they felt the same way."
Still, Silver described herself as "very private" and said she was hesitant to share so much of herself onscreen. "She assured me that we would be portrayed in the best light," said Silver of Smith, who directed, shot, and edited the movie herself. "She also guaranteed that we would look good at the same time. And not that I'm vain or anything, but it is something that your image is being put out for a lot of people to see."
Silver and Mitchell were both pleased with their Kokomo City experience and feel that they've grown as a result. "This movie gave me a new confidence in my life to go for more because I see that we're in a new age," said Mitchell. Though she laughingly recalls her experiences in sex work in the film, she was unequivocal during our interview: "This life is not safe. That's one thing I want to put out there. It's very dangerous." Her advice for girls who are doing it was as follows: "Get in. Get out… If it's just a quick thing to get a little money here and there, but also make your main focus doing something else as your main income." For, as Carter says in the movie in one of several philosophical monologues: "This is survival work. This is risky shit. This is putting your hands in the life of a man that don't know shit about you. And the only thing he there for is escaping his own damn reality. And you know what that reality is? Ten times better than the one he's giving you."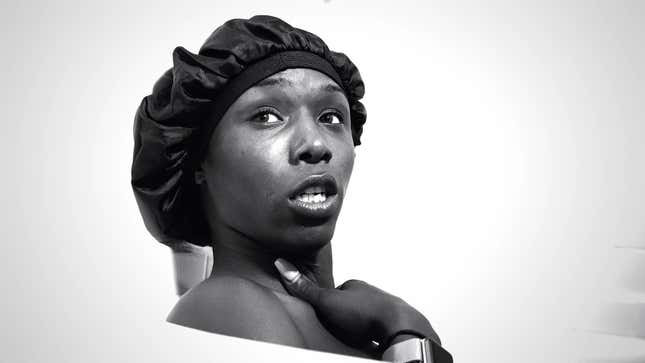 "A lot of girls do not make it out of it," says Koko Da Doll at another point. Sadly, she can now be counted among them. In the movie she recalls having nearly been killed turning tricks two or three times. "All my girlfriends are dead and gone," she says. "For me to still be here…" She trails off.

Koko's words in light of her death are not so much prescient, as what happened to her is sadly predictable. In 2022, CBS News reported that the murder rate of trans people nearly doubled in the preceding four years, with Black trans women being the most at risk. For years we've known that Black trans women face higher murder rates than their cis counterparts.
"Personally, I was very shocked, but it's sad that this is kind of like a reality for a trans woman of color," said Mitchell on learning about Koko's death, which occurred April 18 in Atlanta. Later that month, a 17-year-old male turned himself in and was arrested. Police claimed that they "have not found any indication the victim was targeted for being transgender or a member of the LGBTQ+ community and these cases do not appear to be random acts of violence."
"I don't know where I am right now in the grieving process," said Smith, clearly rattled and searching for words. "I don't know if I've completely gotten out all of the crying. I seriously doubt it. How, how, how.... It was horrible. It was horrifying. And it was very hard for me to tell the other girls in the film what had happened and…" Smith trailed off, and then explained, "As I'm talking to you, I'm literally seeing all the images and all the moments that I spent with her. I'm just trying to figure out which one I want to talk about."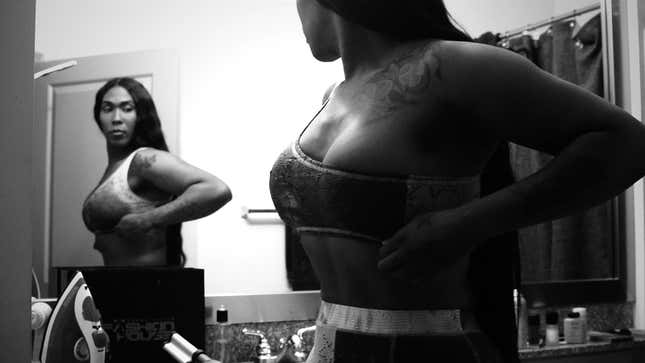 She settled here: "Over the phone, before I met her, she was talking maybe 30 seconds in and she started crying so hard. Because she said she wanted to tell her story for so long and she just wants the world to know who she is and she wants the world to hear her story. She wanted it so bad. And I couldn't get to her fast enough to meet her and to just record her. So the fact that I was able to capture her essence and her true self and have proof that she lives in this place—this beautiful person lived—in my life is just absolutely gratifying."

"Every time it happens to another girlfriend of mine or someone I know, it just takes a little piece of my heart," said Silver. "The real part about it is we're still under threat. It's a scary day to live as a Black trans woman in America, because you never know what's going to happen to you. The work of therapy and spirituality helped me to, like, feel a little bit more safe. I was starting to feel very safe and then that happened. And then I didn't even want to leave the house for ever."
Towards the end of our interview, I ask Silver about the movie's final shot—one that may prove indelible to many who see it: It's her, standing proud in an open robe, her breasts and penis on display in the same frame, as a song quoting Sojourner Truth's "Ain't I a Woman" speech blares. Silver said after having revealed so much, to show her naked body in all its glory still took a lot of convincing. "I didn't want to do it at all," she recalled. "It took many conversations, begging and pleading, and I'm glad I did it now for having a trans body celebrated in a positive light and not a fetishized light." She said that she shot it while undergoing the process of gender confirmation surgery and so she thought of immortalizing the image on film as "a memoir of where I came from to where I'm at now."
"The first time I watched it, I was cringing a little bit," recalled Silver. "But now it's like, you know, this is our bodies, this is who we are. And if you want us, we're human, and you have to accept this whether we have surgery or not."
"I think that it was done in the artistic way and it showed that women have penises too," added Mitchell. "Like, can't we make that a thing that's just acceptable that people can understand? Not all women have a vagina. Okay?"