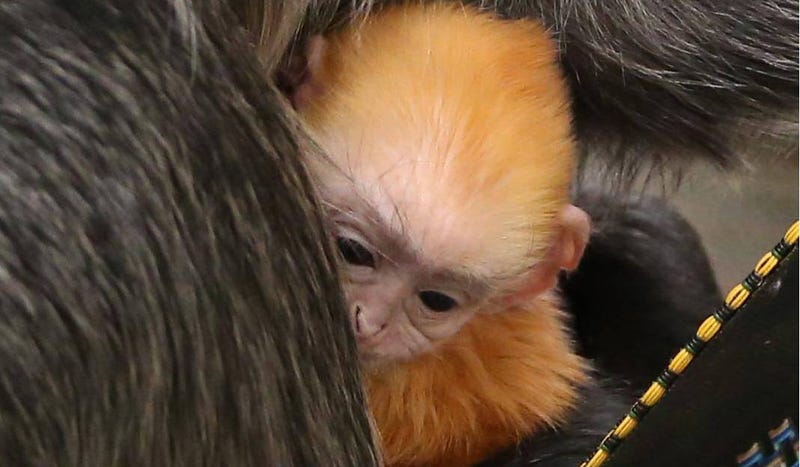 Christmas bonuses are nice, but Christmas bonus baby monkeys are a much better story!

WBIR reported on Tuesday that Zoo Knoxville, in Knoxville, Tennessee received its promised gift from Santa Ana Zoo in California of three new Silver-Lead Langur monkeys for its Asian Trek exhibit last week.
Then, on Christmas, some of the zoo's employees noticed a small, orange object protruding from one of those gift monkeys, which turned out to be a baby monkey, clinging to its mother.
You see, the zoo's staff had been unaware that one of their new monkeys was pregnant with what they are calling, in the spirit of Jesus Christ, a "miracle baby." The zoo's assistant director of animal collections, Kelly Cox, told WBIR of the discovery, "It was completely out of the blue. We are overjoyed to say the baby is doing just well."
Which inspiring, anthropomorphic creature will be the Fiona of 2018? Perhaps this clingy monkey youngster will be in the running?