Hey, some nice news! Kmart is sprucing up its plus-size offerings and doing more to integrate them into the rest of the store, mindful of the fact that nobody likes being relegated to a section near the basement bathroom. However, they will not be called "plus-size." They will be called "Fabulously Sized."
"Kmart is beginning to roll out 'Fabulously Sized' sections inside its stores and has established extended sizes in all of its women's apparel brands," Women's Wear Daily reported this morning. "It's also expanding the range in intimate apparel and swimwear and has abolished the phrase 'plus-sizes' from its messaging." Again, for the designation "Fabulously Sized."
WWD continues:
"When we reached out to our members on social media, they told us we needed to have a better assortment and that we should we call it something different. They absolutely love this whole mantra of 'Fabulously Sized,'" said Kelly Cook, Kmart's chief marketing officer. "We're proud to provide this apparel, and we're also proud about our price points. We have 'brag-worthy' denim at $9.97 everyday."
"As these women increasingly embrace their size, we saw a huge opportunity to grow our apparel business and offer our members more choices," Cook explained, adding that, "This decision was also heavily influenced by the fact that there's a solid trend on the market around diversity promotion and body positivity."
This has always been the problem with "dropping the plus." Unless you're going to start offering literally everything in a full range of sizes—dare to dream!—then you still need some sort of term to denote where you are selling your larger sizes, because otherwise you just frustrate anybody shopping for anything larger than a size 14. But if you've removed "plus-size" from your vocabulary, what are you supposed to call this stuff? Modcloth switched to "extended sizes" with much hullabaloo but isn't that just six of one, half dozen of the other? (And also it appears they've switched back.)
G/O Media may get a commission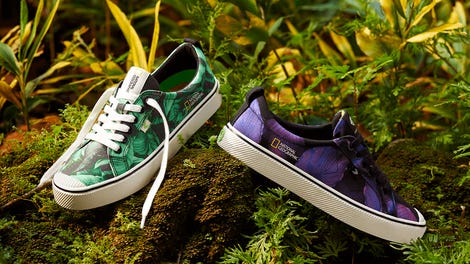 New New New
Cariuma + National Geographic
Love to have more options! Just please try to remember that it's high-quality options that shoppers want, not cute renaming.