In case you missed your chance to buy your 7-year-old a crotchless thong, K-Mart in Australia offered for sale girls' thong underwear emblazoned with positive slogans like "I ♥ Rich Boys," "I ♥ Boys In Uniform," and "Call Me."
K-Mart claims that the underwear, which was sold under the house brand Girl XPress, was for "our female youth market" and "absolutely not aimed at our female junior market." But following a Twitter campaign (#kmartsexploitation), the store has pulled the underwear from shelves.
There's some disagreement about whether the underwear was intended for women or girls; the underwear was reportedly stocked in K-Mart's general women's section, but Girl XPress (as the name implies) is not a women's brand. K-Mart wouldn't say exactly what age range Girl XPress targets (probably because it skews young). But even if they were intended for grown-ass women, a thong that un-sarcastically reads "I ♥ Rich Boys" is still pretty fucking stupid.
Still, a cohort of Australian tweens just learned that Girl XPress brand underwear is sexy, and makes your parents mad.
G/O Media may get a commission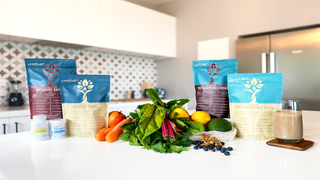 K-Mart Pulls "Disgusting," "Sleazy" Underwear Off Shelves [SMH]
Earlier:
Crotchless Thong Underwear, For The Mature 7-Year-Old
Image via @emilybwebb.