On last night's Real Housewives of Beverly Hills, the women argued. They dressed up in expensive clothing, paid a stranger to style their hair and makeup, gathered around a table and deliberately obfuscated the truth, whatever that is. But no one was more misunderstood than former player Kim Richards, who, I assure you, did not steal that goddamn dress.
Richards, who left the show last year after several seasons of alcoholism-as-a-storyline, returned for last night's episode to participate in her sister Kyle's infamous game night. (Richards' insobriety was the focal point of previous game nights that more often than not ended in hair pulling and shoving.)
But what seemed at once a sweet scene between two sisters getting ready for an event took a sinister turn when Kim noticed a tag on her new dress and removed it before putting it on. I know, right?
In fact, Vulture dedicated four paragraphs to discussing her alleged theft:
Guys, Kim Richards stole a dress. No, wait. Let me try this again.

Guys, Kim Richards, a woman who was convicted of shoplifting from a Target a little more than a year ago, showed up at her sister Kyle Richards' house with a dress that still had a security tag fastened to the skirt. Well, it might not be a security tag, but it sure seems like one. So, yes, Kim Richards went on camera with a dress that may or may not have been shoplifted from a store. It's a really nice, age-appropriate floral number for her daughter's shower and Kim looks great, but, like they say in the swag pits at Sundance, free always looks better.

I just can't get over that scene, every little detail about it. Like when Kyle is like, "Oh, you got something on your skirt," after she finds the tag and then says, "Those don't come off." Then Kim is like, "Oh, sure they do. You just need to know the trick," and snaps it off like she's opening a box of Lucky Charms or mixing a bowl of chicken salad using her bare hands.

This is classic Kim Richards and why she will always and forever be one of my favorite Housewives. She claims to the camera that she's in a good place with both of her sisters and also doing well in recovery — and then she shows up with a hot dress from some store that she stuffed in a used Bloomingdale's bag so that everyone would think that she actually paid for it, but, you know, she forgot to take the security tag off and was forced to do so in front of millions of people. Oopsies.
G/O Media may get a commission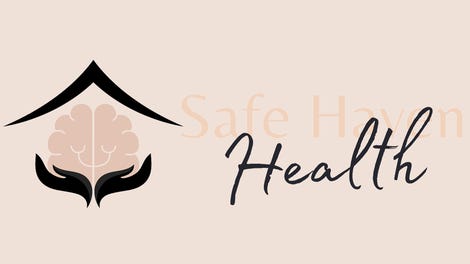 Addiction counseling
Safe Haven Health
No offense to Vulture or Brian Moylan or the lovely people on Twitter, but all this proves is these people have never spent more than $150 on a single item at Bloomingdales. Which is fine!
But if they had, they would know—Bloomingdales uses a system called "b-tags" to prevent people from wearing and then returning expensive clothing. Those tags—which look a little bit like security tags, if you squint enough—come right off with a snap, because their sole purpose is to help employees determine whether or not to accept a return. No tag, no refund.
If anything, the presence of the tag is confirmation that Kim absolutely did not steal that goddamn dress. The house, however, is another story.