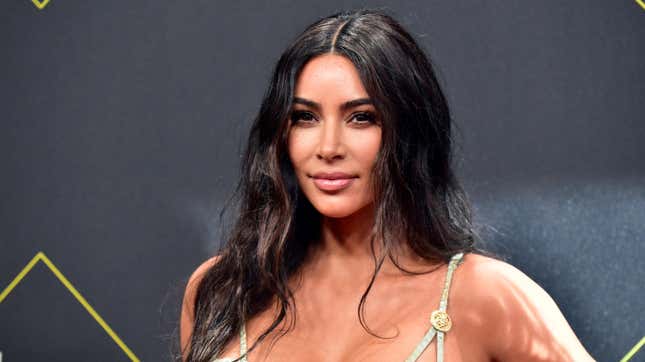 In a recent court filing, lawyer-in-training Kim Kardashian broke down her misery to a judge by reiterating her precarious situation with estranged husband Kanye West, who is determined to troll his way out of their troubled marriage.

The 41-year-old fashion mogul is understandably at the end of her rope. The whole world has been a stunned witness to the disturbing antics of West in recent weeks, which has included stalking behaviors and posting inflammatory content targeting not just Kim, but everyone in her orbit. It's no wonder that Kardashian, is pushing hard for a mandated intervention to speed up the divorce before things get even more bleak, which is inevitable when you're dealing with a ticking time bomb.
Kardashian didn't hold back her frustration while addressing her nightmare in the new court docs. "I very much desire to be divorced," she stressed before going on to explain how she begged West to refrain from publicly commenting on their current relationship status, to no avail.
"Kanye has been putting a lot of misinformation regarding our private family matters and co-parenting on social media which has created emotional distress. I believe that the court terminating our marital status will help Kanye to accept that our marital relationship is over and to move forward on a better path which will assist us in peacefully co-parenting our children," emphasized Kim.
She also stresses that she and West's marriage is irreparable and makes a strong case for why being officially declared a "single person" would help: "I ask that the court restore me to the status of a single person so that I can begin the healing process and so that our family can begin the healing process and move forward in this new chapter in our lives."
The Kim and Kanye love story is officially a tragedy.