Despite the fact that children grow like weeds and you can get a perfectly adorable ensemble for a reasonable amount of money at, say, the Gap, people just keep making fancy fashion lines for kids. The latest to the party are Kim and Kanye with their newly launched line "The Kids Supply."
Of course, a "Kardashian Kids" clothing line already exists, available now at a Babies R Us near you. It's cute, if nothing special. But it's got a rather more pre-Kanye vibe. For instance, hard to imagine Kim putting North—a child who has worn Supreme and Balmain—in this:
(It also looks like it's languishing; the Facebook page is barely updated, ditto Instagram, and the clothes are all on sale.)
The Kids Supply, by contrast, is a Kim and Kanye project, an outgrowth of his Yeezy collections. "For the past few years Kanye and I have made almost all of our kids clothes and we have collaborated on a new kids line !" Kim announced on Twitter, adding, "All of my friends would ask where we get our kids clothes so now they will be available! Tomorrow's drop is so sick!"
G/O Media may get a commission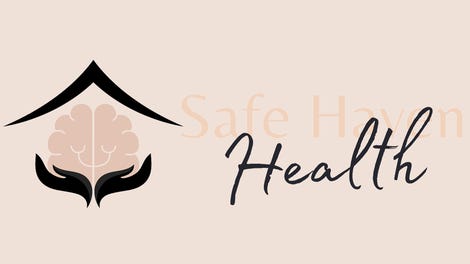 Addiction counseling
Safe Haven Health
Now that it has arrived, some thoughts.
Well, first, perhaps more of a question: Does one really need chokers for children?
These sweatsuits seem pretty functional, up the wear and tear of being worn by a small human bent on destruction. However, they are $125 and $105. Camouflage hoodies for children are also available on the Walmart website, attractively priced between $13.25 and $15.28. 
Preventing sunburn is important. These $35 hats are therefore functional.
These t-shirts are $28 and nothing special besides boasting the logo. Why bother?
Here is a $45 t-shirt covered in flames that would be a very special Christmas gift for the world's most enthusiastic pint-sized Kanye West fan. He will outgrow it immediately. If he just likes extremely metal flame details, you can probably find that for a fraction of the price almost anywhere that sells aggressively gendered children's clothing. (Which is almost everywhere that sells children's clothing.)
These dresses are 100% silk. They are beautiful, like fancy slips from a Pre-Code Hollywood film. Which, frankly, makes me uncomfortable as all hell! They will almost certainly fall victim to finger paints or grass stains or melted popsicle or just a simple rip within the first 24 hours of purchase, because—again—this is supposed to be clothing for children. They are $125 each.
This is a reversible bomber jacket, made of "100% washed silk quilted filled and embroidered," specifically with "Calabasas" in big loopy font and also a map of the area. It costs $240. Presumably even Kim and Kanye would put something like this on North for five minutes to take the picture—or to let the paparazzi take the picture—and then swap it out for some practical cotton thing that cost $15, before it gets smeared with ketchup.
Half impractical items and universally overpriced, I give this collection two stars. However, I would pay good money just to see the expression on any childcare provider's face at drop off one of these silk items.