The Kimye Union has been official for, like, three days now, which means that it's high time for the E! network to release some exclusive wedding photos to placate the squalling masses. Here they are! Everyone looks lovely and happy!
Both Kim and Kanye wore custom Givenchy; there was a giant flower wall (which I guess is their "thing" now); from the photos of the ceremony and after-party, it seems as though everyone in attendance had to either don black garb or, alternatively, an all-white Batman costume. More images at the link. [E!]
In other news, the newlyweds are now just chillin' in a castle in Ireland. I would like them to venture to Dublin because that trip can become the basis for my postmodern tome, Ulysses 2, which will be told primarily through stream-of-consciousness and TwitLonger posts. [Gossip Cop]
In other other news, intrigue is still swirling about elusive sock designer Rob Kardashian's swift pre-wedding departure. The verdict, mostly, is that it had something to do with Kim being a total shit and disapproving of his weight gain and/or Rob's distaste with the gross opulence of the event. ¯\_(ツ)_/¯ [The Hollywood Gossip]
---
G/O Media may get a commission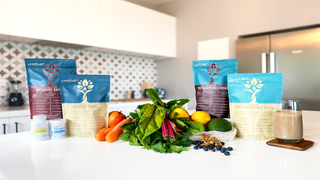 Maculay Culkin's pizza-themed Velvet Underground cover band ("The Pizza Underground") was pelted with beers and booed off the stage in the UK. Culkin was reportedly banging rhythmically on a pizza box, which the British did not like. They have absolutely no appreciation of art over there. [ONTD]
---
Your favorite celebrity wedding-to-be just got even favoriter: Amal Alamuddin and George Clooney may get married at Downton Abbey, according to a very glorious rumor. I nominate Lord Grantham's dog for ring bearer. [Hello!]
---
Images via E!, Getty.