First of all, I hate Nanny McPhee's "Who's your nanny" slogan. But that aside, the movie's New York premiere brought out Maggie and Emma and friends, all looking pretty darn good.
In the words of the ever-klassy Daily Mail, "With a co-star almost two decades younger than her, Emma Thompson was in danger of being overshadowed on the red carpet for the New York premiere of the Nanny McPhee sequel. But Emma, 51, ensured this did not happen, turning up in a knock-out little black dress. The sparkling number made clear who the star of the film was, and as she cuddled up to 32-year-old Maggie Gyllenhaal, she more than held her own." Manufactured drama aside, Emma did indeed look elegantly lovely.



Maggie's (gotta be Lanvin) LBD is pretty darn spiffy, too!



G/O Media may get a commission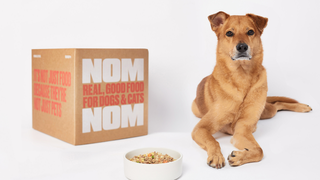 Sometimes at a county fair, you'll be in the quilt room and think, with that kind of skill, why would these ladies make something so...ugly? That's kinda my reaction to media correspondent Jenna Wolfe's top. But to each her own.



When Rachel Nichols shows up in ripped jeans, however cute she looks, and sees the stars in Lanvin, does she feel underdressed? Or not? Things to ponder.
Panamas after dark: a one-woman mystery, by Marcia Gay Harden.



Producer Lindsay Doran, warmly dressed for 90 degree weather, but some people get really cold. My dad, for instance, who'd probably wear pantyhose if he realized they were warm and are now made in men's sizes. Okay, maybe not. But maybe.



Maggie Gyllenhaal and hubby Peter Sarsgaard. Weirdly wearing evening shades. But where's daughter Ramona?
[Images via Getty]