Unusually colored flower Amber Rose has repeatedly made her distaste for Kylie Jenner's relationship (whatever it may be) with Tyga known. After her newest comments, Kylie's sister Khloe has spoken out, sending a very clear message to Amber: "Please stop talking about us in interviews mama. None of us talk about you." Update: Amber has responded to Khloe, who then responded to Amber's response.
In an interview with Power 105.1's The Breakfast Club on Friday, Rose was harsh about Kylie and Tyga, as Tyga reportedly left Blac Chyna (a friend? former friend? of Kim Kardashian – this group is so confusing) and got together with Kylie. Via Us Weekly:
"She's a baby, she needs to go to bed at 7 o'clock and relax," Rose said of Jenner. "That's ridiculous. [Tyga] should be ashamed of himself. For sure. He has a beautiful woman and a baby and left that for a 16-year-old who just turned 17."
After several attempts to get her message out correctly (seriously, with the amount this family uses social media, can't they just get it right the first time?) Khloe finally sent out the following tweets.
G/O Media may get a commission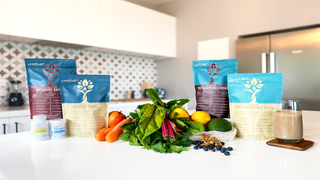 She then continued:
Amber also had some comments about how she and Blac Chyna became friends, given her relationship with Kim Kardashian ("I ran into her at the mall in LA") and explained that Blac Chyna and Kim's relationship "just didn't work out" because of how "awkward" it was with Kylie and Tyga even though Kim is "a very nice girl." Of Amber's past issues with Kim (in that they both dated Kanye West), she's so over it. It's in the past. Moving on.
Update: Amber has responded.
Update II: Khloe has volleyed back.
Update III: And more.
Unfortunately, on the Kardashian front, Khloe did not comment on the actually upsetting comments Amber Rose made in that interview. After she mentioned the book she's reportedly working on called How to Be a Bad B—ch (brb preordering it now), which is apparently a primer for young women, she compared herself to Jesus.
"Every mistake that I've made so far, I'm showing these girls how to not do that," Rose said. "It's like I'm Jesus. I made the mistake for them."
But seriously, who could leave these kids alone?
Images via Getty