The Kesha-directed documentary Rainbow - The Film will be available on Apple Music on August 10, exactly one year after the release of her album of the same name.
The Rainbow album saw Kesha transparently addressing her struggles and demons on record, including a song that touched on her legal battle with producer Dr. Luke and Sony. According to The Hollywood Reporter, the documentary "features never-before-seen footage of the pop star in a particularly dark time of her life," and promises to focus on "resilience and healing." Also "psychedelic vignettes"? It's not unreasonable to believe the Dr. Luke trial will be addressed in some fashion, too:
The singer directed the documentary, alongside Kevin Hayden and her brother, Lagen Serbert, a filmmaker who has directed a number of the singer's music videos.
Kesha shared the following statement (via Billboard):
"Making Rainbow the album was such a therapeutic process and given the opportunity to turn it into a three-dimensional piece of art has helped me find even deeper healing and catharsis. I hope this film inspires others to never give up even if you feel full of hurt or lost, because after the storm comes a rainbow. Depression, anxiety and mental illness are things we all need to talk about more, and there is no shame in asking for help. Making the decision to work on yourself is the bravest thing you can do. I hope this film helps bring light and love to everyone."
G/O Media may get a commission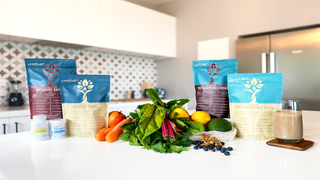 Watch the trailer above.