The Dr. Luke versus Kesha lawsuit saga just took another twist on Wednesday.
According to TMZ, songwriter Pebe Sebert, Kesha's mother, is suing the producer, claiming she suffers from post-traumatic stress disorder that occured as a result of Dr. Luke raping her daughter n a way "as not to be tolerated in a civilized society."
Pebe is largely restating the claims Kesha has made — that Dr. Luke gave her a date rape drug and raped her. But she also adds new detail, claiming Luke would brag about taking girls out on a first date, get them drunk and then "f*** them in the ass."

Pebe also claims Luke dealt drugs to entertainers — which she says is how he acquired the name "Dr." — during his 10-year run as a guitarist on "SNL."
The action is a countersuit, filed in response to a lawsuit Dr. Luke filed, alleging Sebert was using the rape claim to get her daughter out of a recording contract. Sebert's lawsuit also claims her blood pressure spiked and she became so upset dealing with the incident she would get hysterical and need to be medicated.
This whole story is awful and it only seems to prove that fame and the world of young pop stars has got to be so crappy at times.
[TMZ]
---
G/O Media may get a commission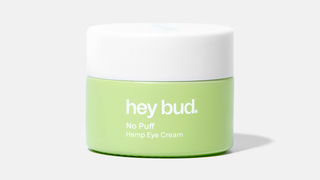 15% off
Hey Bud - No Puff Hemp Eye Cream
In an interview with Cosmopolitan, Cameron Diaz opened up about her past mistakes in relationships:
"Here's the thing. You make the same mistake over and over again until you learn your lesson. We girls sometimes do the thing where we pick the same person over and over again — they look and seem different, but deep down, they're the same. And that's on us."
Oh, GIRL, I hear you.
---
Annie Lennox is confused by Madonna. "What is Madonna telling us? Anybody know?' she asked. That is the eternal question, Annie. [Idolator]
Jimmy Fallon and his wife Nancy Juvonen had a babeh named Frances Cole. This is the couple's second child. [HuffPo]
Please send all your hugs to Kelly Rowland. Her mother died on Tuesday. [Yahoo]
Another Duggar is on the way. Josh and Anna Duggar announced the news on Twitter today. [Today]
Leonardo DiCaprio is "beardy" because that is now a thing. [Lainey Gossip]
Being married to Channing Tatum has to be the absolute greatest, right? He drew his wife these pictures for her birthday. OK, he's not Picasso but THOSE ABS. Did Picasso have abs like that? Doubt it. [E Oline]
The photo of Ariana Grande's face when she got smacked by a pair of wings at the Victoria's Secret fashion show is my religion. [Buzzfeed]
Iggy Azalea got a tattoo of her ex's name removed. Guys, no significant other name tattoos. They are the literal kiss of death to every relationship. [Perez Hilton]
Burt Reynolds is not selling off his memorabilia because he's broke. ""Quite frankly, I am sick of so many pictures of myself in my own home," he said. I would never, ever get sick of looking at pictures of you, Burt. [ET]
I don't know, I guess I'm down for a new Terminator movie. What say you?
Image via Getty.