On Friday, Kelly Osbourne announced that she would leave E!'s long-running series, Fashion Police. Osborn had recently taken to Twitter to express her disappointment over co-star's Giuliana Rancic's shitty comments about Zendaya Coleman.
E! released the following statement:
"Kelly Osbourne is departing E!s Fashion Police to pursue other opportunities, and we would like to thank her for her many contributions to the series over the past five years, during which time the show became a hit with viewers."
According to Us Weekly, "Kelly hasn't been happy at the show for a while, and this whole situation solidified her decision to move on. It was time for her to go. She had five great years there, and the relationship she had with Joan there changed her life."
God speed, Kelly.[US Weekly]
---
G/O Media may get a commission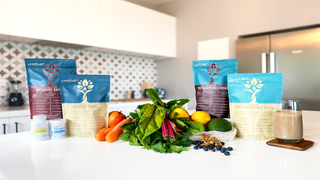 Jennifer Lawrence would like everyone to know she and director David O. Russell have a have "an amazing collaborative working relationship." In a Facebook response to this TMZ story, JLaw told fans that things were really, super great between her and Russell:
I adore this man and he does not deserve this tabloid malarkey. This movie is going great and I'm having a blast making it!
I'm just going to point out that this is the weirdest Facebook post by a twenty-something ever. An "I don't know how to use Facebook" excuse followed by "malarkey"? Apparently JLaw hired my mom to run her Facebook page. [US]
---
Gwyneth Paltrow shared this photo of her and Kerry Washington on Instagram. Paltrow tagged it #canttaketheSpenceoutoftheGirl #oscars #tbt. Washington and Paltrow are both Spence alumns, better known as the school from Gossip Girl. Which one is Blair? [Instagram]
---
Photos via Getty and Instagram.