Kelis has revealed in a new interview that her ex-husband, the rapper Nas, was mentally and physically abusive during their relationship.
The singer and chef sat down with Hollywood Unlocked for a lengthy conversation in which she spoke candidly about her marriage and the ongoing, messy custody battle that followed. Since the couple finalized their divorce in 2010, the two have fought in court multiple times over the custody of and spousal support for their son Knight, recently reaching a joint custody agreement in March.
But while their court dispute may have played out in public, Kelis revealed that there were parts of their relationship—which she says had "really intense highs and really intense lows" and was "never normal"—that fans did not see. "I have edited myself for nine years and I woke up this morning and said not today," she says.
At around 20:17 Kelis says, "There was a lot of drinking, there was a lot of just mental and physical abuse." Asked if Nas hit her, she says they would fight, later adding that he hit her and she would hit him back. "He would black out, he drank way too much, he will never admit it," she says. "There were times when we would have literally the worst night ever and would wake up the next day and it's like it never happened."
Kelis says that when she saw the pictures of Rihanna's abuse at the hands of Chris Brown, she wanted to speak up as well. "The only way I can describe it is it was like double dutch: do I jump in, do I say it? Because I had bruises all over my body at that time," she says. "I just wasn't ready to walk... I felt like this is my partner, I chose this, I'm going to make it work."
G/O Media may get a commission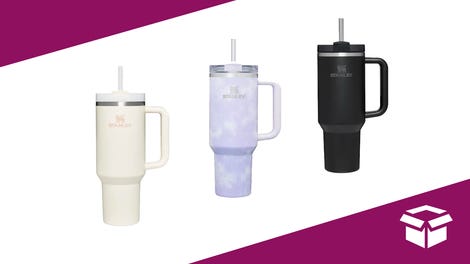 Up to 45% off
Stanley Cup Sale
As for why she didn't speak up sooner she says, "I thought that I could love past this, that we can get through this."
Watch the full interview below: