The dominance of emotionally narcissistic men in music, Drake and his disciples, has been somewhat exhausting; their object-relationship with women and centering of selfish demands in soft croons like a radio version of three-card monte. But, simultaneously, we've been fortunate to have seen women musicians like Kelela rise with something like a retort, not just asserting their desires but doing so in a somewhat diaristic fashion, with a knowledge that specificity will make their own demands all the more likely to be realized.
Since Kelela's first single and mixtape were released in 2013, the LA-based, DC-born singer has emerged as a singular vanguard of a new kind of club music, pulling from lineages as divergent as smoky jazz and Miami bass while crafting a sound that can't quite be replicated; to listen to a Kelela song is to be invited into her world, crystalline and uniquely warm. In person, she is similarly exacting. Her speaking voice is lower than one might expect, and she vibrates with the intellect that emanates through her music. You know when you can tell by someone's eyes that they're smart as shit? She conveys that both on stage and in an individual capacity, sweet but sizing you up and deliberate with her words. She has the ferocity of a woman who knows where she's headed, or where she wants to be.
Kelela visited the Jezebel studio last Wednesday, at the very cusp of New York Fashion Week. In the days since, she has been FROWing at Adam Selman, Eckhaus Latta, and Dion Lee, and performing on the runway for her friend Telfar, the innovative New Yorker whose career has been built on reimagining iconic basics without gender assignations. It's both fitting and delicious to see a musician of Kelela's caliber consorting with some of the most interesting artists in a field parallel to hers; she has very carefully and studiously built a catalog that itself cannot be easily defined.
Her most recent album, Take Me Apart—easily my favorite and most-listened-to album of 2017—coagulated by the force of its futuristic, clubby sheen, revealed Kelela's aptitude for flipping styles (poppy, jazzy, soulful R&B) and conjuring unexpected melodies that rest on minor thirds, a tic she told Jezebel she developed during her nascent years singing with her friend Tosin Abasi, the jazz-and-metal guitar master. "When I was first writing music and coming up with melodies," she said, "I was jamming with him a lot—so much so that I think it actually is like imbued in my melodic framework. I'm definitely not a jazz musician but I also listen to a lot of jazz, and so the notes that are interesting to me are the ones that are blue or sort of pushing the harmony."
That can be heard on "Enough," which reads like a tone-poem to a breakup, and the healing harmonies of "Altadena." Kelela communicates most acutely through sensuality—the aforementioned expressed desire as well as the tactile sound of words in her lyrics. Take 2015 single "Rewind," in which she lets her breathy soprano linger in the pocket of a Kingdom-produced bass bop, while singing about a previously resistible love interest whom she now cannot resist. She does not sing so much as unfurl her vowels, softly in their lushness—"I'll search anywhere for youuuuu"—and then comes in for the crack on the blunt-consonant chorus—"And I can't rewind!" It's more than a lyricist's emphasis on syntax, but a seemingly inherent ability to convey emotional intent, the kind of instinct the best musicians know to cultivate.
"I've always explored that [sensuality], and that's actually been central to my whole writing process," Kelela told Jezebel last week. "Especially when it comes to the intersection of romance and like romantic feelings and sex and how the best of times and the most tumultuous of times are embodied in both of those."

G/O Media may get a commission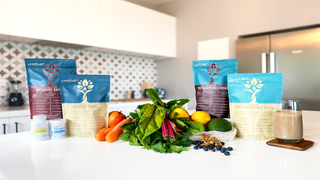 Particular to Kelela's music is the central concept of club intimacy, the idea that emotional release can be most potent in more celebratory spaces, the way house music divas carried an entire generation through the AIDS crisis, or more contemporarily, how the concerts of sadboy Soundcloud rappers can often erupt into cathartic mosh pits. "It's how entire communities have thrived, who have not really felt safe in other contexts," she said. "I am acutely aware of that, and I've lived that and experienced that for myself." It's also conjured at Kelela's shows—her fans tend to be of the passionately devoted sort—and she has made reference to some of those eras in her music (keep your eyes open for a little old-way voguing in her "Let Me Know" video).
What's realest about Kelela's music, and how that club intimacy works, is that what she's putting forth is relatable and truly reflects the mindset of the inspiring new crop of determined, self-sufficient, millennial women soundtracking our daily lives and, maybe, helping us define how we think of ourselves. "I've just tried to be honest about what I feel and think," Kelela said, "and it's so cool that I could be a part of that [intimacy] in a meaningful way, I guess. Yeah—I love that. I love that so much about my, sort of, musical identity. Yeah. That makes me really happy and proud." It makes me really happy and proud, too!