Hundreds of former employees of Sterling Jewelers—the multibillion dollar conglomerate comprising Jared the Galleria of Jewelry and Kay Jewelers—have filed claims attesting that the chief executive, not to mention many other company managers, cultivated an environment rife with sexual harassment and discrimination.
The Washington Post broke the story after acquiring arbitration documents that include testimonies from about 250 Sterling employees. From the late 1990s through the 2000s, former employees state that women who worked for the company were subjected to a climate that normalized sexual violence. Male management made a practice of groping female employees and pressuring them for sexual favors — ostensibly in return for career advancement, but often as a stipulation for keeping one's job.
Sterling has disputed the allegations brought against them, and the investigative process has been a complicated one. Most companies in the United States, Sterling included, obligates their employees to waive the right to take their employer to court publicly. Instead, the "quasi-legal" arbitration system is used. Complaints are heard privately and, as a result, there is often less transparency.
Employees first filed the arbitration in 2008, accusing Sterling of rampant gender discrimination. The class-action case remains unresolved and now involves 69,000 women who are or once were Sterling employees at roughly 1,500 stores across the U.S. One of the first women to introduce the case died in 2014 without any promise of imminent justice. And as for the sworn statements made public on Sunday — most were composed years ago. Their contents, of course, are no less horrifying. Via The Post:
"The statements allege that top male managers, some at the company's headquarters near Akron, Ohio, dispatched scouting parties to stores to find female employees they wanted to sleep with, laughed about women's bodies in the workplace, and pushed female subordinates into sex by pledging better jobs, higher pay, or protection from punishment.

Though women made up a large part of Sterling's sales force, many said they felt they had little recourse with their mostly male management. Sanya Douglas, a Kay sales associate and manager in New York between 2003 and 2008, said a manager even had a saying for male leaders coaxing women into sexual favors to advance their careers, calling it 'going to the big stage.'

'If you didn't do what he wanted with him,' she said in the 2012 sworn statement, 'you wouldn't get your [preferred] store or raise.'"

G/O Media may get a commission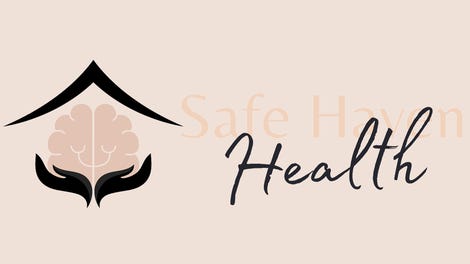 Addiction counseling
Safe Haven Health
Most of the names of the accused have been redacted from the 1,300 pages of sworn statements. However, it has been revealed that Mark Light—currently the chief executive of Signet Jewelers, Sterling's parent company—is just one of the managers who regularly coerced female employees into sex.
Many testimonies cite boozy company events as particularly dangerous for female employees. Former Sterling manager Melissa Corey described the predatory behavior as ubiquitous, "done out in the open and [seemingly] encouraged, or at least condoned, by the company." Spouses were forbidden from attending these parties.
And though an internal hotline was ostensibly available for reporting harassment, speaking up generally resulted in punishment, even dismissal. After Kristin Henry reported a district manager for attempting to grope and kiss her, she was fired under the false accusation of theft. She was 22 at the time.
"Friends to this day ask: Whatever happened to that job?" Henry tells The Post. "And it's one of those situations: Do I tell the truth? Or do I just say that I moved on, to save myself the embarrassment." To this day, the thought of entering a Kay Jewelers is triggering.
Says Heather Ballou, who left the company in 2009, "I can't even go into a Kay anymore. It turns my stomach...Even seeing those 'Every Kiss Begins with Kay' commercials revolts me, thinking of what's behind them. All the good things they do, all the lovely things they promise. It's a lie."
In addition to the deeply toxic work environment, Sterling employees also cited a significant pay discrepancy between men and women. Former employee Richard Sumen recalls the words of one executive: "Why pay women more when they just get pregnant and have families?"
In the meantime, Sterling spokesman David Bouffard has released a statement to The Post claiming these hundreds of abuse claims to be utterly false. Sterling officials "have thoroughly investigated the allegations," he writes, "and have concluded they are not substantiated by the facts and certainly do not reflect our culture."