On Sunday night's episode of ABC's inexplicable reboot of the former Fox hit American Idol, Judge Luke Bryan asked a contestant who they "look up to as an artist." The contestant, a friendly looking young fella with a beard and glasses, nervously offered a disclaimer to Judge Katy Perry before responding. "I'm sorry for this, Katy," he said. "Taylor Swift. I love Taylor Swift."
Perry, who has famously been feuding with the snake for years, told the young man not to worry. "Oh, you don't have to be sorry," she said. "I love her as a songwriter as, as well!"
Did you catch that? I love her... as a songwriter? OK, it's not the most incendiary attempt at shade I've ever seen, but it's something! I was happy to hear it, and so was ABC, who edited together a couple ~tHe ShAaAaAdE oF iT aLl~ reaction shots:
G/O Media may get a commission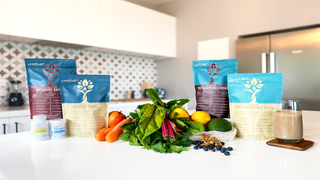 [People]

---
As you probably know, I love when Gossip Cop spends thousands of words correcting a tabloid story that is obviously a fabrication, so it was thrilling to read an "exclusive" bit of reporting this morning entitled "Angelina Jolie NOT Getting Married To 'Husband Number Four,' Despite Report."
You might be wondering, Wait, who said she was? To which I'll say, You obviously haven't been reading Life & Style, because it was their cover story last week.
You also might be wondering, Wait, who the hell is she dating? To which I'll say, No one knows, as even Life & Style refers to him only as a mystery man who may or may not be a millionaire.
Anyway, here's what Gossip Cop found out:
Regardless of all the evidence proving the magazine's latest cover story to be untrue, Gossip Cop once again checked in with a source close to Jolie, who dismissed the article as total "nonsense." The actress isn't in a relationship with a wealthy British man. Suffice to say, she's not marrying a fictional character created by the tabloids.
---
I dare you NOT to click!

---