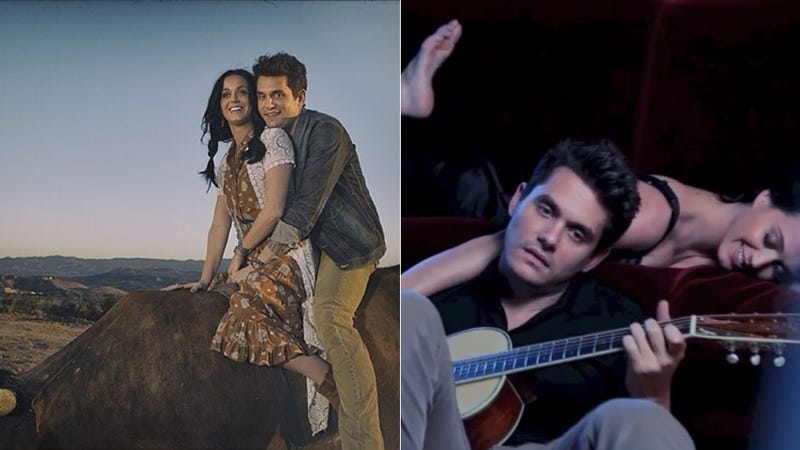 "You love who you love who you love," sing John Mayer and Katy Perry in the single they've released together off Mayer's new album, "Who You Love." "You can't make yourself stop dreaming who you're dreaming of." They might as well be singing "WARNING: you're entering a judgment free zone. Prepare to be sapped to death."
"If the song is great, you're sort of in a bubble of authenticity," Mayer told George Stephanopoulos on Good Morning America Tuesday, acknowledging that "It's a pretty big moving target to be a couple and have a song."
Perry agreed. "It transcends us. It's more about the message of the song," she said, before confirming they were normal by explaining that their first date was just dinner like "a regular couple" and that music is a "common interest" of theirs.
As for the music video, it features lots of diverse couples riding a mechanical bull whilst laughing maniacally, and a lot of Mayer on Perry nuzzling. It's far more affection than we saw in the last music video Mayer released with a then-flame, "Half Of My Heart" with Taylor Swift.
This couple is trying to kill me.