Inspired by Katie Couric's on-air colonoscopy, today Kathy Griffin will film herself getting a pap smear to raise awareness about cervical cancer. Unlike Couric, Griffin's exam will be performed poolside, and she's "vajazzled" her lady bits for the occasion.
The Today Show famously aired eight minutes of footage from Couric's innards in 2000, two years after her husband Jay Monahan died of colon cancer, but Griffin's motivation seems slightly less noble. As the Washington Post reports, the stunt is being filmed for My Life on the D-List by the pool at the Palomar Hotel in Los Angeles. A real "medical physician" has agreed to do the pap smear, but Kathy also invited the press to watch. It's the only time a gynecologist may appear on Access Hollywood when not speculating on the contents of celebrity uteri.
Though Griffin's clearly looking to boost her show's ratings (and possibly score another Emmy), she released a statement saying she, "Will receive this important test in hopes that every woman will see how easy it is to get this done." It continues, "Kathy feels that this cause is so important that she has bedazzled her [private parts] so it can be as 'va-beautiful' as it 'va-can.'" (Who knew the Washington Post can't print "va-jay-jay"?)
Ratings stunt or not, hopefully this will publicize the importance of regular pap smears. It just better not give my gyno any ideas — if she thinks I'll be "vajazzling" myself before my next appointment, she's going to be sorely disappointed.
G/O Media may get a commission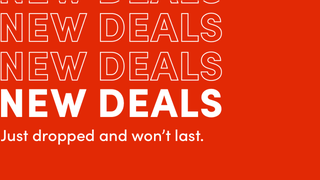 Up to 70% off
Wayfair - Cyber Week Deals
Kathy Griffin Airs Pap Smear On 'D-List' . . . To Inspire Women [Washington Post]
Earlier: Kidnapping At Heidi & Spencer's; Jennifer Love Hewitt Bedazzles Her Vagina