Much has been written about the positive effect Kate Middleton can have on a label by being photographed wearing its clothes, but little light has been shed on the potential downsides, especially for smaller companies. Camilla Al Fayed, who owns a majority stake in Issa, the brand that made the navy blue dress Middleton picked for her engagement announcement, says that the company was unprepared for the overwhelming media and consumer interest that was inspired by the duchess-to-be's choice. "Demand was so huge the business couldn't cope," says Al Fayed. "If Kate wears a Zara dress, these huge companies have the backing to follow through. Issa was basically run by interns, students, and Daniella [Helayel, the label's founder and designer]. There was no business model." Of course, the fact that in 2010 Middleton wore a dress famous enough to now have its own Wikipedia page was probably a major factor in Al Fayed's decision to invest in Issa in 2011, so, you know, this story has a silver lining for Issa. [Vogue UK]
---
A video produced by LOVE magazine featuring Louis Vuitton's lingerie-inspired fall collection has been criticized by some French women's organizations and politicians for glamorizing prostitution. The video depicts Cara Delevingne, Georgia May Jagger, Isabeli Fontana, and Edie Campbell wearing (and removing) Louis Vuitton while standing on street corners at night and getting into cars. An open letter signed by a variety of prominent French people, printed in Libération, accuses Louis Vuitton of "assimilating luxury with the world's second most profitable criminal activity after drug trafficking." [Telegraph]
---
G/O Media may get a commission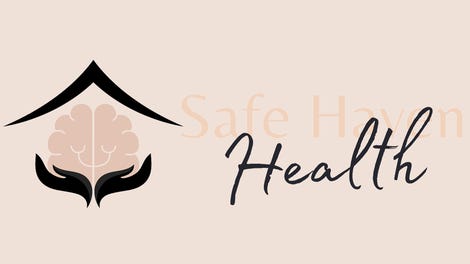 Addiction counseling
Safe Haven Health
Wow. Fashionista cut out all the looks from all the collections presented for fall in the four main fashion cities and organized them by color. The results are...kind of mesmerizing. Here's New York. [Fashionista]
---
Vera Wang is getting rid of try-on fees at its Shanghai bridal store after negative publicity. The store had been charging would-be customers a nonrefundable $482 fee to try on dresses to, in the store's words, protect the intellectual property of the designer. Wang said in a statement:

"Upon careful investigation and review of the policies of our international operators, we will be abolishing appointment fees in all of our stores. We wish for all Vera Wang customers to enjoy the same standard of excellence worldwide. Treating our customers in a fair and equitable way remains a priority."

[WWD]

American Apparel lost slightly less money in 2012 than it did in 2011 — last year it was $37.3 million in the red vs. $39.3 million — so the company gave founder, C.E.O., and albatross around the neck of the public-relations team Dov Charney a $1.2 million raise. Previously, his annual salary was $800,000, now it's a cool $2 million. [WWD]

Lanvin's Alber Elbaz, who is Jewish, was asked about disgraced former Dior designer John Galliano. In 2011, Galliano was arrested after one of a string of incidents where he hurled racist abuse at people in a café. A video later surfaced of Galliano telling two Jewish strangers "I love Hitler. People like you would be dead. Your mothers, your forefathers, would all be fucking gassed." The designer was found guilty of using hate speech by a French court and fined. Elbaz says it's time to forgive Galliano:

"All I want to say about that issue is, the bible — and I'm not a religious guy in that sense, whether it's Islam, Judaism, Christianity — is all about forgiveness. So I hope the world will forgive him."

The School of the Art Institute of Chicago is giving the sisters behind the Rodarte label its Legend of Fashion award. [WWD]

The small, New York-based chain of pricey lingerie stores Journelle, which is now majority owned by the underwear giant Triumph International, is planning a U.S. expansion. [WWD]

And now, a moment with François Nars. Nars talks to Linda Evangelista in the new issue of Interview. The makeup artist reveals that his next collection — a follow-up to the successful Warhol collection — will be inspired by the photography of Guy Bourdin. And he and Evangelista reminisce a lot about the 1990s:

I remember one time, when I lived on Broome Street, I was talking with Steven [Meisel]on the phone — I was upset about a boyfriend or whatever. I was so depressed. So Steven said to me, "Okay, we're coming over." So you all came over and did like a little runway show, and you were half naked with a fur coat . . .

EVANGELISTA: Oh, god!

NARS: So you all came in and Steven said, "Okay, here is Elos [Evangelista's nickname, coined by Carlyne Cerf de Dudzeele]," and then you walked in and opened the coat and you were naked underneath. And then Turly [Christy Turlington] came in and took off her coat and she was naked. Omi [Naomi Campbell], too. It was all to cheer me up.