On Father's Day, Oliver Hudson shared an Instagram photo of himself, his sister Kate Hudson, and his biological father Bill Hudson. "Happy Abandonment Day," Oliver captioned the photograph, he later shared a photograph of himself with his stepfather Kurt Russell, thanking Russell ("Pa"). Kate also shared a photo of herself and Russell, with nearly identical sentiments about Russell whom the siblings clearly think of as their father. The Instagram posts appeared to have angered their biological father who, in an interview with the Daily Mail, has now publicly disowned his two eldest children.
"I say to them now, 'I set you free,'" Bill Hudson told the Daily Mail. He continued:
"I had five birth children but I now consider myself a father of three. I no longer recognise Oliver and Kate as my own.

I would ask them to stop using the Hudson name. They are no longer a part of my life. Oliver's Instagram post was a malicious, vicious, premeditated attack. He is dead to me now. As is Kate. I am mourning their loss even though they are still walking this earth."
Bill claims that his alienation from his two famous children was the fault of his ex-wife Goldie Hawn: "Goldie wanted to create this myth of a perfect family with Kurt and she wanted me out," he said during the interview.
The interview goes even farther downhill from there — he paints Hawn as a lying manipulative slut who sees her children as little more than conduits for "money and power." He goes on to accuse his ex-wife of manipulating their children to embrace a Hollywood-ready version of their childhood: the absent dad and the loving stepfather; none of which, he says, is true. Rather, as always with these claims, he casts himself as a steadfast father who was constantly thwarted by his vengeful ex-wife.
G/O Media may get a commission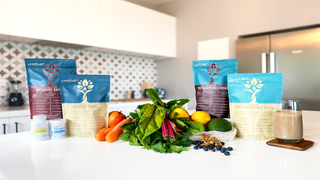 Bill's parting shot is reserved, however, for Oliver:
"Oliver could have picked up the phone and called me but he hasn't. What shocks me is that this was clearly premeditated. He chose the photograph and posted it on Father's Day, when he knew it would cause maximum pain. Oliver has lived in the shadow of his mother and sister all his life. Maybe he wanted to be in the headlines?"
After reading this interview, it's easy to see why Oliver and Kate Hudson aren't their father's biggest fans.
Image via Getty.