Kanye West, a man of many opinions, has yet another one: Frank Ocean should be nominated for a Grammy. In fact, Kanye feels so strongly about the matter that he has threatened not to attend the ceremony if Ocean is snubbed. And he's right: Ocean absolutely should be nominated. The problem is that he isn't.
In the midst of his Saint Pablo Tour, Yeezy performed in Oakland on Saturday and made his views known there. Standing on a platform suspended above the crowd—mic in hand and truths to deliver—Kanye let fans know of his intentions.
"I'll tell you this right now, if his album is not nominated in no categories, I'm not showing up to the Grammys," West proclaimed. "As artists, we've got to come together to fight the bullshit."
Yes! True! But!
As Vulture reports, Ocean purposefully did not submit his albums by the consideration deadline. It's not clear if Ocean wanted to make a particular statement or if he, too, was generally fed up with the awards process. But Kanye sees Ocean's actions as irrelevant, citing a 2009 intervention that enabled Lady Gaga to perform at the ceremony without a nomination.
G/O Media may get a commission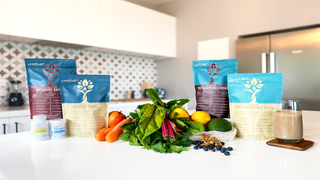 "She wasn't nominated for best new artist, right? But they wanted her to perform at the show, they wanted her to open. So the Grammys secretly changed something about the nominations in order to nominate her in order for her to perform in the show," he reasoned.
It would be ridiculous for Frank Ocean not to be recognized by the Grammys, so I admit that I'd be pleased if there were some behind-the-scenes adjustments. You can hear the entirety of Kanye's impromptu speech in the video below. It likely won't surprise you that he travels through a few topics, primarily ones that focus on himself.