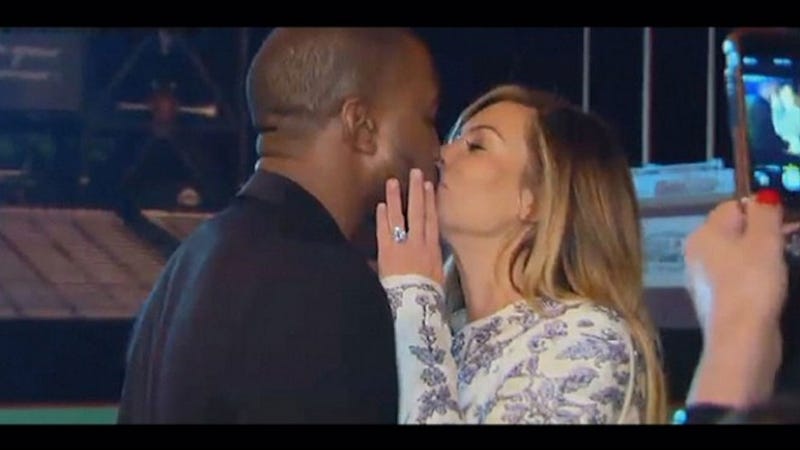 Kanye West remixed and released his take on Beyoncé's "Drunk in Love" this weekend just in time for Valentine's Day and it's … romantic? If you like being impregnated in your mouth, of course, and having the world envision what you look like doing it.
On the track, posted by Billboard, West raps:
You love the way I'm turnt
After all that money you earnt, Still show daddy what you've learned
That cowgirl, you reversed that cowgirl
You reversed, you reversed and I impregnated your mouth, girl
That's when I knew you can be my spouse, girl
We fucking all of the house, girl
We just messed up a brand new couch girl oh …
Now that ladies and gents is a love note for the ages. Thanks Kanye, thanks for reminding us what tacky love really sounds like. You're the greatest!
Image via Instagram.