Kanye West has been hard to love lately, what with his troll-like embrace of precisely the people his fans are bound to hate (Bill Cosby….Donald Trump??!). Now he is branching out by denigrating the one person you do not dare slander, I don't care who you are: Beyoncé.

At a concert in Sacramento on Saturday, to which he was an hour and a half late, the 39-year-old rapper railed against Beyoncé and begged Jay Z to call him and not send his "killers" his way. West left the concert after a three-song set.
Here's more of what Kanye had to say:
"Beyoncé, I was hurt! 'Cause I heard that you said you wouldn't perform unless you won Video of the Year over me, and over 'Hotline Bling.' In my opinion—now, don't go tryin' to diss Beyoncé, she is great. Taylor Swift is great. We are all great people, we are all equal. But sometimes, we be playin' the politics too much and forgettin' who we are—just to win. Fuck winning! Fuck lookin' cool!"
G/O Media may get a commission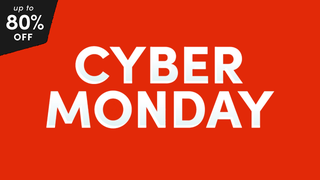 up to 80% off
Wayfair - Cyber Monday
Thank god being cool doesn't matter anymore, cause if it did, Kanye would not be it today.
---
Meanwhile, Tila Tequila is a monster. I'd forgive you for not following her metamorphosis from bisexual reality-TV bachelorette to full-blown Nazi (she calls herself "Hitila"). This is a sick person whose musings no one should have to indulge with even a click.
But now that a man she desperately approves of will become President of the United States, the antics of reality stars across the board are, unfortunately, much more pressing.
On Friday, Tequila tweeted photos of herself at a private, alt-right D.C. dinner (crawling with supporters of the National Policy Institute, a white-supremacist think tank) where, according to The Daily Beast, attendees, "toasted the dawn of the age of President Donald J. Trump."
Please don't tell me anything will be ok.
---