Kanye West and Kim Kardashian were on their way to a chiropractic appointment when they were allegedly accosted by a terrible man who called Kim a "bitch," a "stupid slut," and a "[n-word]-lover." Then Kanye allegedly punched the guy in the face.
Kim was at a Beverly Hills medical building when she was swarmed by photogs. We're told the guy allegedly tried to help Kim get in the building, as he started screaming, "F**k these fa**ot-ass n****rs"" — referring to the paparazzi. Kim then told him it was not appropriate to use the N-word. We're told he then screamed at her, "F**k you bitch. Just trying to help you. Shut up n****r lover, stupid slut."

Apparently that got Kim hot as fish grease ... she watched the guy walk into an office. As they were walking we're told the guy continued berating Kim. She dialed Kanye on his cell, and when the guy realized Kanye was on the phone he allegedly said, "F**k you N****r." Kanye — who had just arrived at the building — then met up with Kim.

Sources say Kanye and Kim rushed into the waiting room of chiropractor Richard Hill and found the 18-year-old sitting there. Witnesses say Kanye punched the guy and Kim screamed, "We have it all on tape."
The 18-year-old alleged racist says he's planning to press charges. Police say Kanye is officially a suspect in a battery investigation. [TMZ]
---
Gabourey Sidibe said the best thing, OF COURSE.
G/O Media may get a commission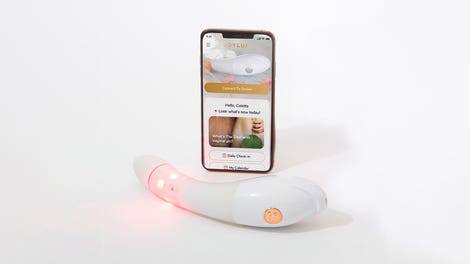 $50 Off
Joylux vFit Gold Device
She is everything. [Twitter]
---
Jerry Seinfeld and Jason Alexander went to that diner where their characters hung out in Seinfeld and it was cra-a-a-a-a-a-a-zy!!!!! [TMZ]
MITT ROMNEY DID A DANCE OH GOD WHATEVER YOU DO DON'T NOT CLICK [DailyIntelligencer]
Benedict Cumberbatch did a dance too. [DailyMail]
Michelle Dockery wore a pretty dress. [DailyMail]
Josh Duhamel and Fergie and that baby "stepped out." [JustJared]
Rachel Zoe declared Jennifer Lawrence "best dressed" at the Golden Globes. [E!]
Here are Kim Kardashian's abs. [Us]
Sarah Hyland says that Taylor Swift is "the most modest, down-to-earth person." And Sarah Hyland knows, because she has RANKED EVERYBODY ON EARTH. [People]
Outkast has booked 40 tour dates. [Outkast]
BYE, IT'S MONDAY, I GOT YOU THIS:

Images via Getty.