In life, it is generally best to avoid comparing things to the Holocaust that are Not The Holocaust. This is a lesson that, unfortunately, Kansas State Sen. Steve Fitzgerald has not learned.

Incensed that someone made a donation to Planned Parenthood in his name, Sen. Fitzgerald sent the organization an angry letter writing, "This as bad, or worse, as having one's name associated with Dachau."
Dachau was the first concentration camp built by the Nazis in which at least 188,000 women, men, and children were imprisoned, and many of whom were forced laborers or test subjects in crippling medical experiments. Between 1940 and 1945, at least 28,000 people died there.
The $25 donation in Fitzgerald's name came from Ali Weinel, who had emailed the senator her concerns about an anti-abortion bill he recently introduced that would require doctors to disclose information about clinical privileges and malpractice insurance. According to a Facebook post, in response to her email, Fitzgerald wrote back, "Killing children is always a bad idea."
"I didn't go into this out of spite," Weinel told the Kansas City Star of her donation. "I just was so angry and knew that the only way I could be less angry was if I made a difference. So that's what I did."
G/O Media may get a commission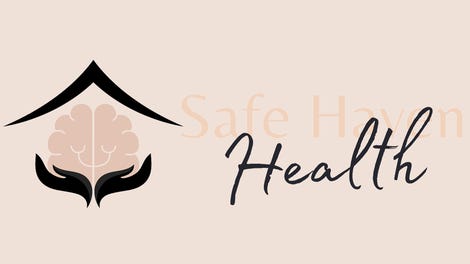 Addiction counseling
Safe Haven Health
Planned Parenthood Great Plains, which tweeted out the letter on March 10, has seen an influx of donations. In a statement responding to Sen. Fitzgerald's comments, Bonyen Lee-Gilmore, director of communications at Planned Parenthood Great Plains, said, "Planned Parenthood Great Plains denounces Senator Fitzgerald's exploitation of a tragic moment in history. He should be ashamed and embarrassed of the mockery he has made of his state. PPGP proudly offers expert, compassionate health care to thousands of Kansans."
"He should be ashamed," said Planned Parenthood head Cecile Richards. "It's this kind of inflammatory language that condones the type of behavior we see sometimes outside of women's health centers...It's really disturbing to me that this kind of rhetoric and language is considered acceptable."
Republicans have long sought to defund the women's health clinic, which, in addition to offering prenatal care and STD screenings, offers abortion access to women. However, since 2015 Republicans have doubled down in response to a series of deceptive sting videos that alleged officials were illegally trying to profit from the sale of aborted fetal tissue. In response to the rhetoric from the videos, which reportedly triggered a wave of death threats, Planned Parenthood upped its security. That same year, Robert Lewis Dear fatally shot three people at a Planned Parenthood clinic in Colorado. Last February, Dear justified his attack by saying, "In a war, there's gonna be casualties. Are you gonna name the hundred million babies that were killed, that nobody talks about, nobody represents them, they have no voice, but yet our Constitution says we have the right to life, liberty and pursuit of happiness?"
Fitzgerald, however, has not backed away from his comments. On Monday, he assured the Kansas City Star that he believes Planned Parenthood is worse than the Nazis because "they're both exterminating innocent human life. He then he also compared Planned Parenthood to the KKK:

"How about if I make a donation in your name to the Ku Klux Klan and publish it?" Fitzgerald said after being asked about the letter. "..If somebody made a donation to the Ku Klux Klan in your name and published it, how would you feel? What would you do? How would you react? Wouldn't it be controversial for you to deny that or to denounce that in the strongest possible terms? It's pretty controversial, don't you think?"

Meanwhile, literal neo-Nazis are roaming the streets and the KKK is openly recruiting members, all thanks to the leaders in Fitzgerald's own political party.