Justin Bieber is an otherworldly sea creature. Behold, he's a mermaid; or at least, he has "mermaid bangs." In the most loving blog post ever penned, People describes Bieber's locks:
The "Sorry" singer appears to have gone for a sort of purple ombré style, with darker violet in the back and a grayish lavender in the front.
And adds:

The Biebs shows off his toned physique at the gym and slicks back his long lilac bangs for a sleek yet still whimsical look.
Justin Bieber is a mythical creature, we mere humans are privileged to share this world with him. [People]
G/O Media may get a commission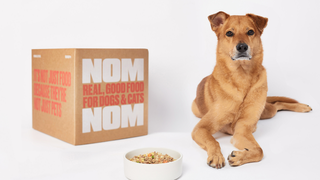 ---
More bad news for Céline Dion, two days after her husband, René Angélil died from cancer, her brother Daniel has also passed away. Daniel, 59, died Saturday in Montreal. In a statement, Dion said that he was "a gentle and reserved man of many talents."

Daniel was the eighth of the 14 Dion children and, like Céline, performed in her parents' piano bar. According to reports, he had been diagnosed with cancer of the throat, tongue and brain. [BBC]
---
Comedian Heather McDonald, a regular on Chelsea Handler's E! show, Chelsea Lately, said recently that she "lived in fear" of Handler. McDonald said:
"I lived in fear, 100 percent lived in fear. I enjoyed my time there, I was happy, but something could happen and my heart would be beating and I'd be like 'is this it?"
McDonald added that she wasn't alone in the feeling, most of Handler's crew were afraid of the comedian. "I think she's a good person, I don't agree with how she treats relationships in her life," she added. [NYDN]
---
Here's a preview for Tom Hiddleston's new show, The Night Manager. [Celebitchy]
---
Image via Instagram.