To your chagrin, the gum-snapping, Jnco-pants-wearing Icarus known as Justin Bieber has not yet flown into the sun. In fact, Biebs' reign of terror has now expanded well beyond the Greater Los Angeles area. He and his Little Rascals were banned for life from Las Vegas Indoor Skydiving after being disrespectful brats. Even the grownups were assholes — one of Beebs' security staff "reportedly threw his paper towel on the floor while directly looking at an employee." Simply adorable. They have been banned for life.
And a source claims that rumors of Beebo Baggins' manager Scooter Braun forcing his charge into rehab are all "BS." Braun and Bieber also released a clip of them singing "And I Will Always Love You" as some sort of proof that their friendship is still strong and undying, but mostly just is like, Jesus, kid, pull your fucking pants up. [Page Six, Us Weekly]
---
Katy Perry and John Mayer's peacock-cock-cock went on a date in New York last night after breaking up earlier this year. (Even before this momentous event occurred, Perry told Vogue that she was still "madly in love" with Mayer, and reportedly he was about to release a song about her.)
Anyway, their date was to go see the Friars Club Roast of comedian Don Rickles, because one or both of them apparently has the same taste in entertainment as my Great Uncle Morton. Take my wife, please! [NYDN]
G/O Media may get a commission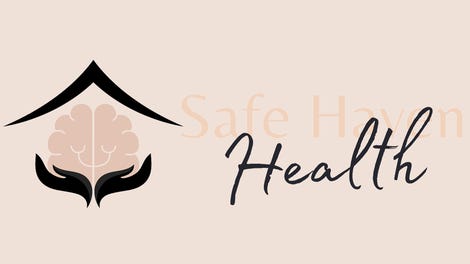 Addiction counseling
Safe Haven Health
---
Alex Winehouse has spoken out about how Amy Winehouse's long-term bulimia was expedited her health decline and eventual death in 2011. He says that his sister developed the disorder at age 17 along with some friends, and while all of the other girls stopped, she kept going.
"She suffered from bulimia very badly. That's not, like, a revelation – you knew just by looking at her. We all knew she was doing it, but it's almost impossible [to tackle] especially if you're not talking about it. It's a real dark, dark issue. She would have died eventually, the way she was going, but what really killed her was the bulimia… Absolutely terrible."
---
Buttery, buttery bigot Paula Deen has been dropped by Smithfield Foods, a pork-specialized distributor who sold her line of hams. "Smithfield is determined to be an ethical food industry leader and it is important that our values and those of our spokespeople are properly aligned."
Like many restauranteurs, they kept their secrets in the kitchen. Except instead of peeing a tiny bit in the Manhattan clam chowder, they were telling their black employees that they were "all the same," according to a former oyster cook: "Bubba said to me, 'You people are all the same. You don't appreciate it when people are trying to help you succeed in life. You're always trying to make money off of people that are just trying to help you get ahead in the world.") [Radar Online, E!]
The New York Times' Frank Bruni ripped into her. [NYT]
---
Adam Driver married his girlfriend Joanne Tucker. I hope Driver, Tucker and Tucker's Cabbage Patch lunchbox are very happy. [MTV]
---